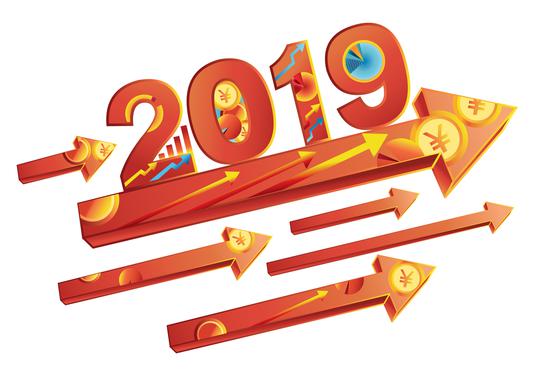 Editor's Note: This is the fourth in a series of preview stories focusing on major issues expected to be discussed at the two sessions -- the nation's top body of political advisers will convene on Sunday and the gathering of the nation's top legislature will start on Tuesday.
China's economy is expected to maintain stable growth this year, analysts said, as a raft of favorable policies targeting infrastructure, trade and consumption are gradually taking effect.
Despite facing headwinds, the world's second-largest economy can remain resilient, they added. The assessment came a few days ahead of the two sessions -- the annual gatherings of the nation's top legislature and its top body of political advisers -- during which major economic and social issues will be discussed.
The State Council, the country's Cabinet, will announce a series of major economic indicator targets, such as GDP growth, consumer prices, money supply and job creation, in early March during the meetings for lawmakers to review and deliberate.
Infrastructure investment has been a key priority of the government in its economic development initiatives. In October, the State Council issued a guideline on promoting investment in nine types of infrastructure facilities, including railways, highways and waterways, airports and water conservation.
The National Development and Reform Commission, China's top economic regulator, has been speeding up project approvals. Local government bond issuance has also been surging.
The effects of supportive policies started to surface in the second half of 2018. In December, the growth rate of infrastructure investment rose to 7.7 percent year-on-year, compared with a decline of 5.9 percent in August, according to a recent report from investment bank China International Capital Corp.
Considering the projects in the pipeline, the report predicted that in the first six months of this year, infrastructure investment growth would continue to pick up pace and reach a peak of around 15 percent.
Lian Ping, chief economist at Bank of Communications, said infrastructure investment still has much growth potential in 2019. "The growth of infrastructure investment is expected to support overall investment and promote economic stability," he said.
The government's policy priorities this year are to stabilize employment and financial markets, better balance foreign trade, and encourage foreign and domestic investment. Central authorities said China will ensure its economic growth remains within a reasonable range in 2019, a year when the global economy is expected to soften.
Sino-U.S. trade tensions over the past few months have added more uncertainty after tit-for-tat tariffs took a toll on global trade.
However, optimism is brewing as China and the U.S. are considering putting an end to their tariff standoff. Analysts expect the two countries to come to an agreement soon, although they also admitted that there remain uncertainties given the complexity of the issues at hand.
Li Kuiwen, a spokesman for the General Administration of Customs, said the government has rolled out effective measures to support the stable development of foreign trade and cope with changes in the external situation. "Foreign trade growth will continue to be stable," Li told reporters.
According to the General Administration of Customs, China's foreign trade volume reached a record high last year, up 9.7 percent from the previous peak posted in 2017.
Sang Baichuan, a professor of international economy at the University of International Business and Economics, said China's concerted efforts in opening-up, fast-paced industrial upgrading and improved corporate vitality will stimulate trade growth this year.
Besides all those endeavors to support infrastructure and trade, the government is also helping boost domestic consumer spending -- another primary engine for economic growth.
"Although China's consumption growth rate dropped to 9 percent in 2018, it was still at a medium-to high-speed level, and the consumption growth trend remains unchanged," said Wang Bin, deputy director of the ministry's department of market operation and consumption promotion.