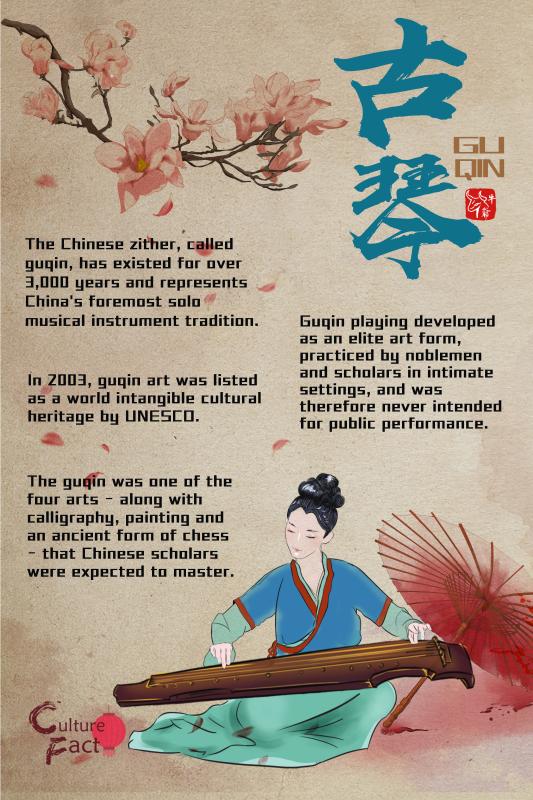 The Chinese zither, called guqin, has existed for over 3,000 years and represents China's foremost solo musical instrument tradition.
Guqin playing developed as an elite art form, practiced by noblemen and scholars in intimate settings, and was therefore never intended for public performance.
Ghe guqin was one of the four arts - along with calligraphy, painting and an ancient form of chess - that Chinese scholars were expected to master.
In 2003, guqin art was listed as a world intangible cultural heritage by UNESCO.