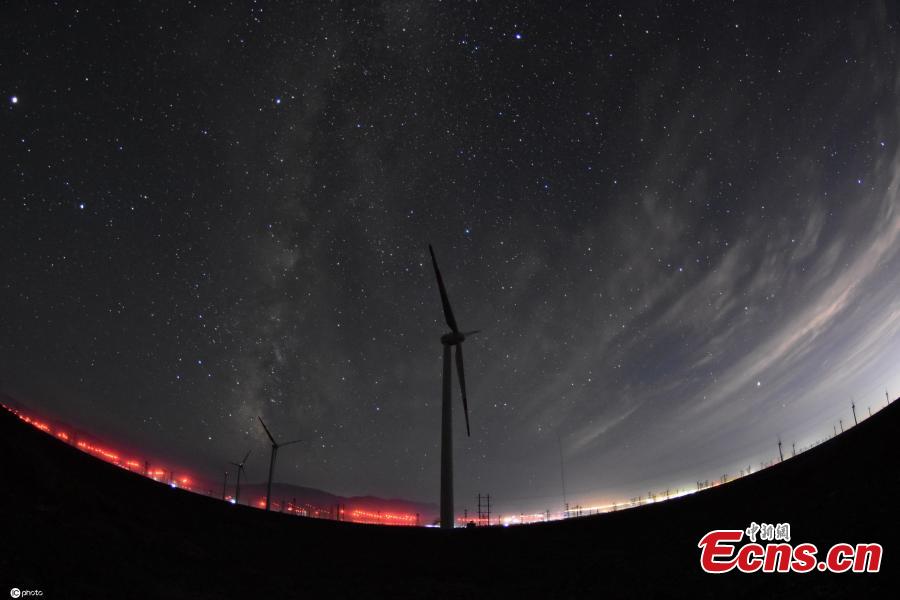 This photo shows the starry night sky of Dabancheng District in Urumqi, capital of northwest China's Xinjiang Uygur Autonomous Region. (Photo/IC)
Dabancheng, known as the "city of wind", is located in the southeast of Urumqi with a total area of 5881.8 square kilometers. It is a fortress connecting the north and south of Xinjiang.
Dabancheng currently has the best development and construction conditions among the nine major wind areas in Xinjiang.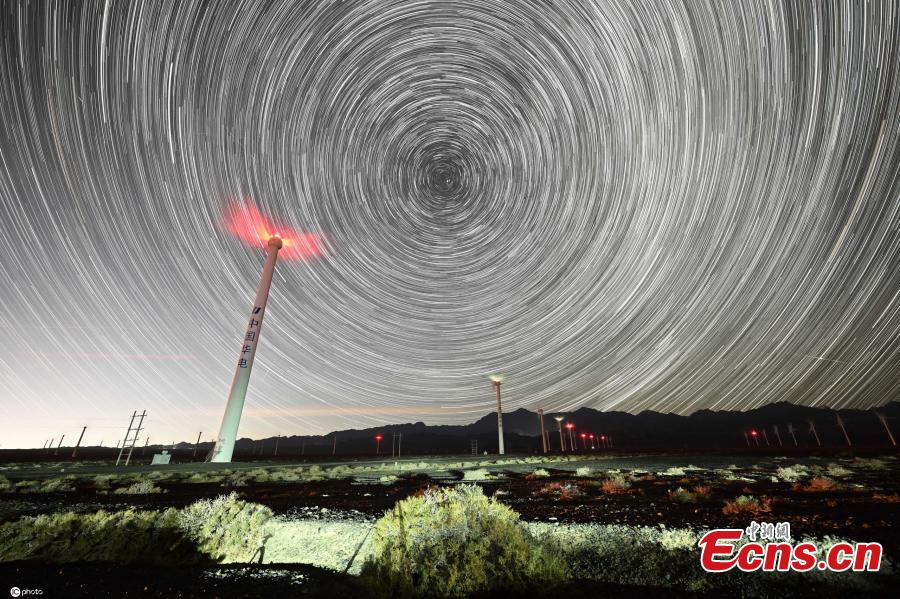 This photo shows the starry night sky of Dabancheng District in Urumqi, capital of northwest China's Xinjiang Uygur Autonomous Region. (Photo/IC)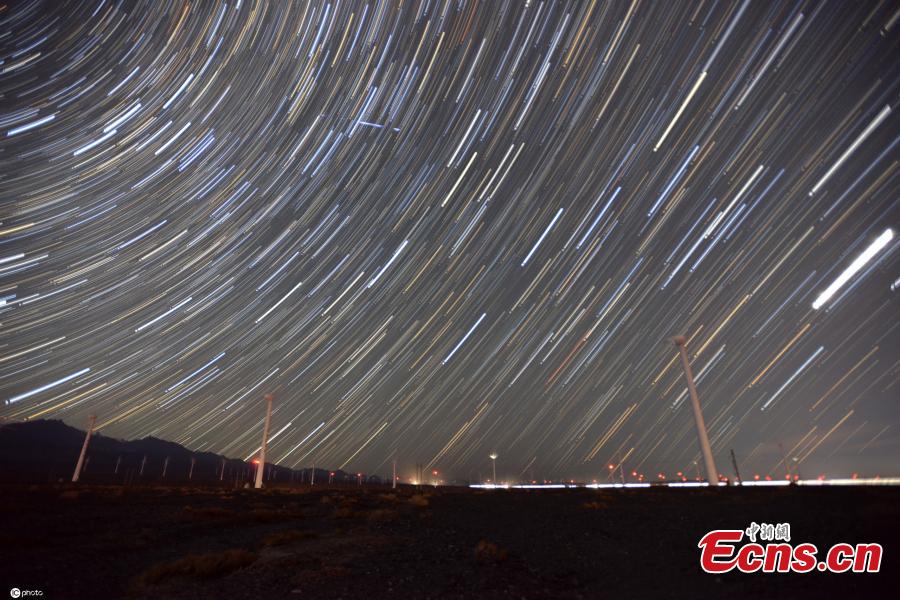 This photo shows the starry night sky of Dabancheng District in Urumqi, capital of northwest China's Xinjiang Uygur Autonomous Region. (Photo/IC)