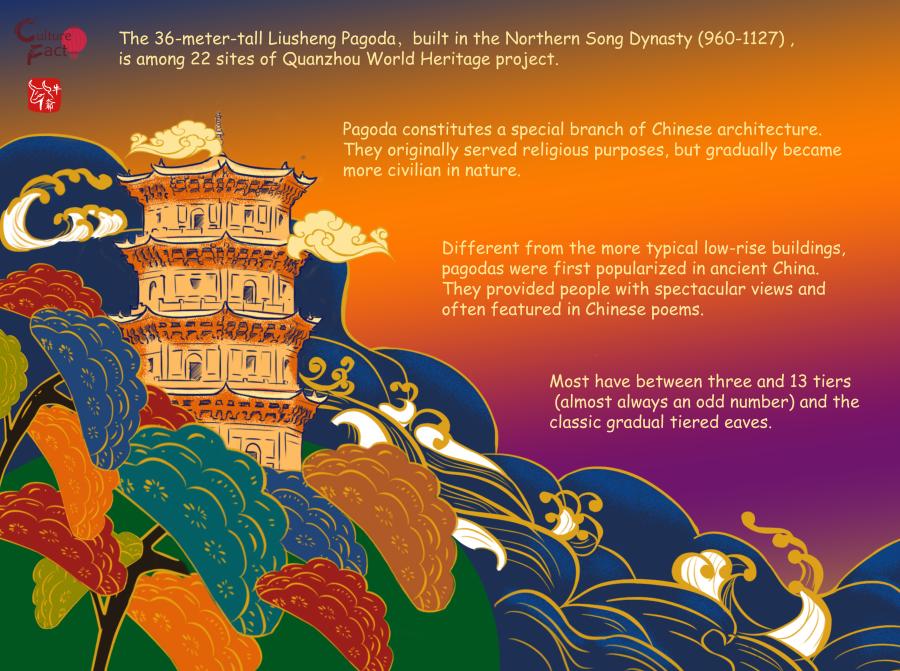 The 36-meter-tall Liusheng Pagoda,built in the Northern Song Dynasty (960-1127) , is among 22 sites of Quanzhou World Heritage project.
Pagoda constitutes a special branch of Chinese architecture. They originally served religious purposes, but gradually became more civilian in nature.
Different from the more typical low-rise buildings, pagodas were first popularized in ancient China. They provided people with spectacular views and often featured in Chinese poems.
Most have between three and 13 tiers (almost always an odd number) and the classic gradual tiered eaves.