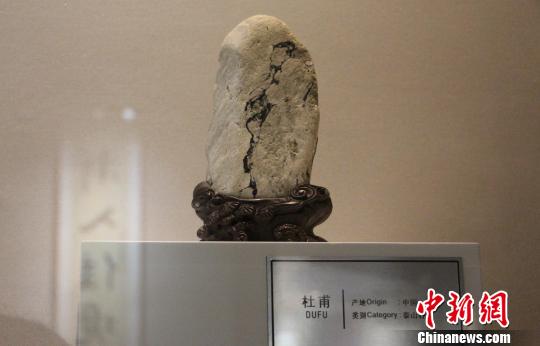 A Mount Tai stone is displayed at a museum in Shandong Province. (File photo/China News Service)
(ECNS) -- The source location of precious Mount Tai stone will ban sales of raw stone both online and offline in order to protect the local ecological environment.
The Tai'an City Information Office released a notice Tuesday, stating that the small marketplace will be closed down and stone transportation in and out of the area will be strictly monitored.
Sales of so-called "rare stones" under the guise of "Mount Tai stone" will also be banned.
Mount Tai stone is famous for its beautiful texture and loved by many collectors.
In recent years, local governments have made efforts to protect the rocks at Mount Tai, including prohibiting mining of the stones.