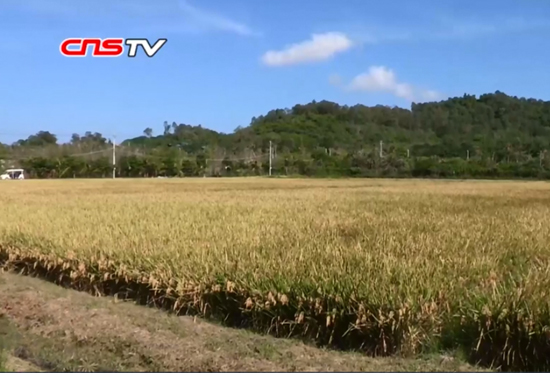 Hybrid rice grows in Madagascar. (Video screenshot on CNS TV)
(ECNS) -- China-developed hybrid rice in Madagascar yields are 100 to 300 percent higher per hectare than indigenous varieties, said Yuan Longping, China's "father of hybrid rice," at the First Forum on China-Africa Cooperation in Agriculture (FOCACA) held in Sanya, Hainan Province, on Tuesday.
During the African trial, the Republic of Madagascar grew 20,000 hectares of rice, with an average yield of 8 tons per hectare, said the prestigious rice pioneer.
Yuan hopes China and Africa can work together to develop hybrid rice in African countries and improve the continent's food security.
"I have a wish to develop hybrid rice to benefit people all over the world and contribute to global food security and peace," he explained.
Hybrid rice grows across 17 million hectares in China, with an average yield of nearly 9 tons per hectare.