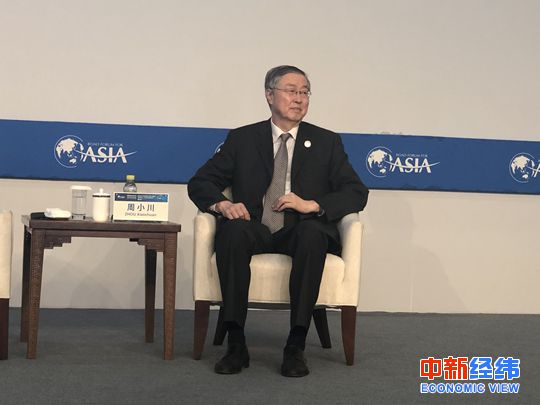 Zhou Xiaochuan, former governor of the People's Bank of China. (Photo/Luo Kun)
Special: BoaoForum2019
(ECNS) - Zhou Xiaochuan, former governor of the People's Bank of China, said that China's financial industry has not opened up at a higher level due to historical reasons.
At the 2019 Boao Forum for Asia, Zhou, also vice chairman of the forum, said China started opening up its financial industry much earlier as many foreign financial institutes started branches in the country during the late 1980s and early 1990s.
But following the Asian financial crisis in the late 1990s, there were worries about the possible financial risks in China if the country continued opening up, said Zhou, who stepped down as PBOC governor in March 2018.
There is still much room for improvement, especially in market access for financial institutions, he added.
Zhou also said opening up the financial industry will not cause turmoil in the domestic financial sector nor make it difficult for domestic institutions to survive.
The presence of foreign commercial banks, insurance companies, investment banks and securities firms in China will not lead to problems due to their small share of the overall market, it was noted.
Zhou pointed out that China's financial market is now large enough to allow many domestic financial institutions continue to expand overseas and at a faster rate.