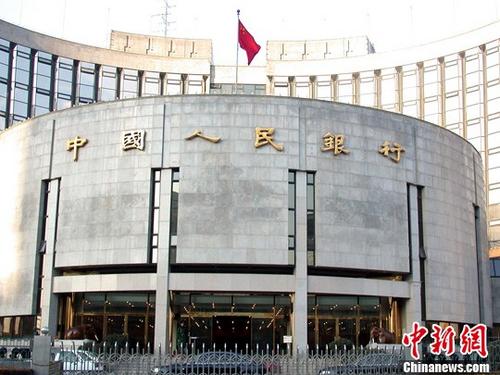 (File photo/China News Service)
(ECNS) -- Seasonal factors are the cause of a growth slowdown in China's main financial data in February, which is a normal occurrence, according to the People's Bank of China (PBOC).
In a statement on its official website, the central bank said Spring Festival, China's Lunar New Year, was the core reason behind the seasonal fluctuation and this was in line with historical trends.
A full consideration of the data from both January and February will show the ongoing reasonable, moderate growth of new yuan loans and social financing, said the statement, which was in the form of a Q&A.
Monetary policy has remained stable and continues to provide strong support for the real economy, the statement continued.
The PBOC will continue to implement a prudent monetary policy, strengthen counter-cyclical adjustment, maintain proper macro-regulation, keep liquidity at a reasonable level, guide reasonable growth in credit and social financing, and serve the real economy, it said.
In the first two months of 2019, the country's new yuan-denominated loans increased by 374.8 billion yuan year on year to hit 4.11 trillion yuan. Newly added social financing totaled 5.31 trillion yuan during the same period, up 1.05 trillion yuan from 2018. The M2, a broad measure of money supply that covers cash in circulation and all deposits, rose eight percent year on year to sit at 186.74 trillion yuan at the end of February.