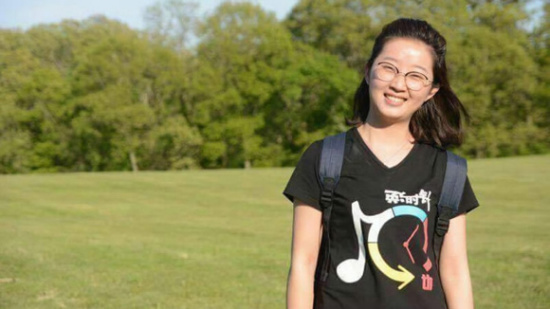 Zhang Yingying. (File photo released by police)
(ECNS) -- In an open letter, the family of missing Chinese scholar Zhang Yingying has denied rumors that they are planning to immigrate to the United States.
Presumed dead, Zhang was a scholar at the University of Illinois Urbana-Champaign and has been missing since June 9. A U.S. judge approved a request to delay the trial of Brendt Christensen, who is charged with abducting Zhang, to Feb. 27 next year.
The family's two lawyers are said to be experienced in handling immigration issues. However, the family said they had not sought legal advice regarding immigration or any matters unrelated to Zhang's disappearance.
Wang Zhidong, a lawyer for the family, said the immigration speculation was completely groundless, and that the family was solely focused on finding Zhang, bringing her back to China and keeping a close eye on the ongoing investigation.
The family has increased the amount of funds they hope to raise to $500,000. In the letter, they said the money would be used to continue looking for Zhang even after the FBI search had ended.