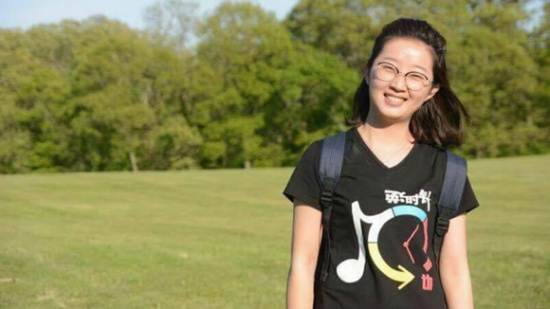 Zhang Yingying. (File photo released by police)
In a rented home in Urbana, Illinois -- thousands of miles away from their home in the Chinese mainland -- the family of 26-year-old Yingying Zhang continues to search for answers two months after her disappearance.
"It's really hard every time for me to think back, to look back and go through this hard process once again," said Hou Xiaolin, Zhang's boyfriend of eight years.
"But for me, this is just necessary. I think it is my responsibility to tell you the true feelings, to tell you the family's situation."
Zhang, a visiting scholar from east China's Fujian Province, was last seen June 9 on the campus of the University of Illinois at Urbana-Champaign, roughly two hours south of Chicago.
Fellow student Brendt Christensen, 28, was arrested on June 30 and charged with her kidnapping.
Despite a widespread search, an FBI investigation and a written plea from Zhang's father to US President Donald Trump, the former Peking University student remains missing and is presumed dead.
A GoFundMe page launched to assist the family in their search currently has raised over 145,000 U.S. dollars, with a goal of eclipsing 500,000 US dollars.
The family says the money will go towards hiring a team of private investigators after the case threw up few leads.
Zhang's family, however, vows to remain in the country until she is found and can be returned to China.
"The fallen leaves return to their roots," said Xiaolin. "Ying is just like fallen leaves…it is our duty to find her and bring her back to these roots."