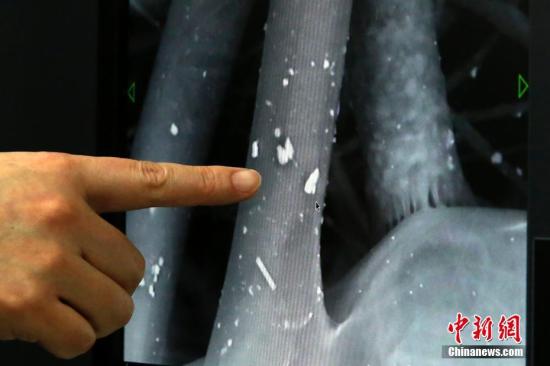 An expert shows smog particles collected from facial masks, Jan. 3, 2017. (Photo/Chinanews.com)
(ECNS) -- Beijing will launch a pilot program to install air purifiers in the city's primary and middle schools and kindergartens, the municipal education commission said late Thursday.
The municipal finance bureau will subsidize the program, the commission said, and all districts should be open to expert opinions on the subject and push ahead with the program in an orderly fashion.
Beijing has issued and extended an orange alert for heavy air pollution as persistent smog continues to shroud the Chinese capital. All outdoor courses and activities at schools, kindergartens and other centers for children have been canceled as a result.
The choking air pollution has prompted many parents to appeal online for air purifiers to be installed in schools.
The city will conduct research and develop a practicable plan for the installation of air-purifying facilities in primary and middle schools and kindergartens on the basis of the pilot program, the authority said.