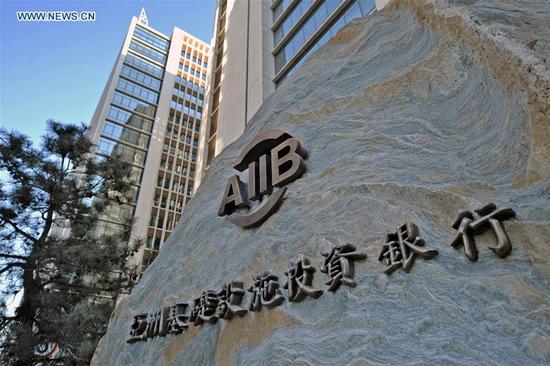 The Asian Infrastructure Investment Bank (AIIB) noted Tuesday that opportunities in investing in infrastructure projects are vital for long-term growth in Asia but are still largely untapped by investors.
"AIIB is stepping up with additional capital, practical solutions and data and insights to help drive the necessary level of infrastructure investment needed during challenging economic times," said AIIB president Jin Liqun.
AIIB revealed in the first Asian Infrastructure Finance report that geopolitical tensions, rising nationalism and macroeconomic developments are adding uncertainty to the sourcing and continuity of infrastructure investment.
"Multilateral development banks like the AIIB are playing an important role to encourage more private sector investment by partnering with them on high-quality projects that will drive economic and social benefits for local communities," Jin said.
AIIB is developing strategies and projects to help members facilitate long-term investments and attract private sector investors to cross-border projects.
AIIB earlier this month announced plans for a 500 million U.S. dollar fund for infrastructure development in emerging Asian markets, with the aim of promoting green and sustainable investments in the region.
"The Asian Infrastructure Finance report is the first of what we expect to be a series of reports that will elevate the level of data quality on infrastructure financing in Asia to facilitate high-quality discussion among key players and further mobilize private sector investment," AIIB Principal Economist Dr. Jang Ping Thia said.