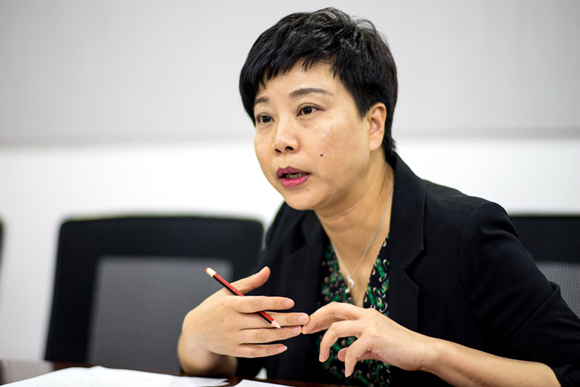 Bao Shumin recounts the nearly four decades of Yiwu's reform on April 24, 2018. (Photo/China.org.cn)
Echoing Bei's ambition for the city is Bao Shumin, head of the Research Institute of Yiwu Reform and Development.
She recounts the nearly four decades of Yiwu's reform -- beginning in the early 1980s with the establishment of the small commodities market and zeroing in on domestic trade, transitioning to exports alongside China's accession into the WTO in 2001, and now growing its import potential and positioning itself as the "world capital of small commodities."
"Yiwu has always been a leading example of county-level reform across China," Bao says with pride.
The urge to reform, Bao says, comes from a collective self-awareness. Seeing themselves as underdogs, people from Yiwu worked harder and took more risks in order to overcome their geographical disadvantage and lack of natural resources.
"We always want to keep ahead of the times," Bao says.