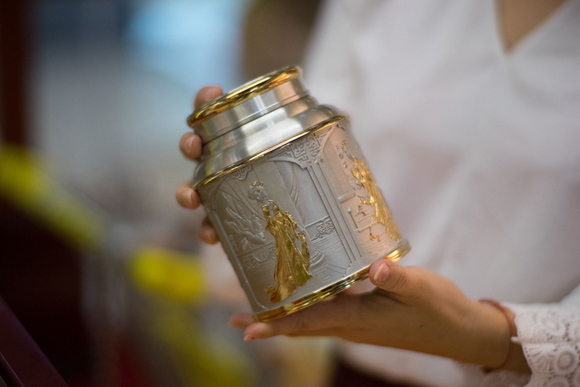 Aileen Lim imports Malaysian teapots with engravings of Chinese elements. (Photo/China.org.cn)
As one of the world's biggest trading hubs, Yiwu is not only home to tens of thousands of Chinese traders, but also 13,000-strong resident foreign traders, and annually accommodate more than 500,000 foreign business travelers.
One of them is Aileen Lim, a Chinese descendent hailing from Malaysia who imports teapots.
"I picked up the tea obsession from my Chinese friends," she says in fluent Chinese with the hint of a southern accent.
When Lim arrived in Yiwu for the first time in 2004, she was shocked to find dirt and mud roads right outside the airport. "I come from Penang, Malaysia, which was already quite prosper at that time, but Yiwu, oh, what a sight!"
But she was not daunted, and she said she was inspired by the city's spirit. "People in Yiwu were very hardworking. And the city, though very small, was bustling and lively."