By Wang Suning & Xu Xueying from CNS
Edited by Wang Zonghan
The Juilliard School of the United States is the world's top music school and has the reputation of "Harvard in the music industry". Dr. Joseph W. Polisi, chief China officer of Tianjin Juilliard, also the fellow of American Academy of Arts and Sciences, has long adhered to the promotion of Chinese and American culture and educational exchanges for a long time. At the first Orchid Awards held on September 8th, Dr. Polisi was awarded the "Lifetime Honorary Award".
President Emeritus Joseph W. Polisi led The Juilliard School for thirty-four years (1984–2018), the longest presidential term in the history of the school. In 2015, The Juilliard School announced the establishment of its first overseas campus in Tianjin. In 2018, Dr. Polisi became the chief China officer of Tianjin Juilliard.
In the latest "W.E. Talk", Dr. Polisi accepted an exclusive interview with China News Service to share his artistic philosophy, educational outlook, and thinking about Chinese and American cultural exchanges.
Here are the excerpts from the interview:
CNS: While you were the President of the Juilliard School, you reiterated the importance of humanities studies for music students, encouraging them to read extensively. Why do you regard humanities studies crucial to music students? Does it have anything to do with your own musical path growth?
Joseph W. Polisi: I believe that intellectual growth is just as important as artistic growth in the education of a young musician.
Through a broad understanding of the world, young musicians will better understand their ability to positively influence our global culture through their artistry, communicating the very best human values that are embodied in their music.
Musicians should understand that whether it is the discipline of physics or literature or mathematics or music, their mind should be ready for analytical processes, which allow them to understand how best to interpret the music of the past and of the present, and to provide ideas which support innovations in the future.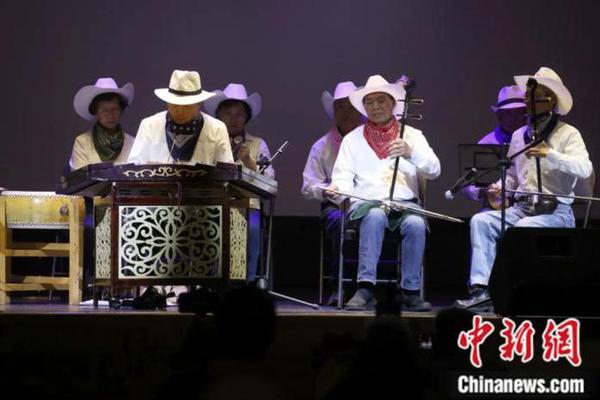 Stampede with an Asian Fair was successfully held in Canada, with overseas Chinese wearing denim clothing playing Chinese instruments. (Photo: China News Service/Yu Ruidong)
For my own education, I started studying music at a very early age but was also very interested in history and international affairs, and actually was an undergraduate major in political science, and received a master's degree in international relations. I truly believe that those studies and the intellectual discipline that was required to complete my course of study, enhanced my abilities as a performing musician and an educational administrator.
CNS: What kind of artists should music education nurture? How will art impact society?
Joseph W. Polisi: I would hope that musical educational institutions of higher learning around the globe will nurture, not only a complete musician, but also a complete human being. What I mean by that is that today's musician and those in the future should be individuals who will use their art to enhance the quality of life for those audience members who experience the art of music in the time ahead. Today's musician must be proactive in allowing our global society to understand the rich historical and cultural elements of what the musical experience is. These musicians should be both leaders and teachers who take a responsibility to bring the best of artistic experiences, presented in traditional and nontraditional venues, to audiences throughout the world.
In 2005, I wrote a book The Artist as Citizen. This book explores the role of performance artists in leading and spreading human values. I have always felt that in addition to the real stage, artists have the responsibility to show their art to large communities, especially in non-traditional places, such as hospitals, schools, communities, nursing homes, etc. Therefore, compared with technology, I am more interested in communication. For those who can really communicate, art can become experience.
CNS: How did you implement your ideas while you were the President of the Juilliard School? What kind of bold moves did you implement?
Joseph W. Polisi: Within an educational environment it is extremely important that the members of the community-faculty, administrators, and students have a voice in influencing the programs and curricula of their institution. I studied what I believe to be the educational, artistic, financial, and personnel needs of Juilliard, and then worked with my colleagues to determine how to implement programs which would address those needs.
Although I did not think that some of the programs I wished to initiate were necessarily "bold," we did create a completely new curriculum in liberal arts at the undergraduate level, which emphasized reading, speaking, and writing skills.
During my tenure, we created new programs in jazz and historical performance, and invested in the infrastructure of the school, creating a residence hall, and adding new space for the 21st-century curriculum.
Finally, we created our branch campus in Tianjin China, which has allowed us to substantively work in China and East Asia, acting as a catalyst for the creation of new approaches to music education and performance.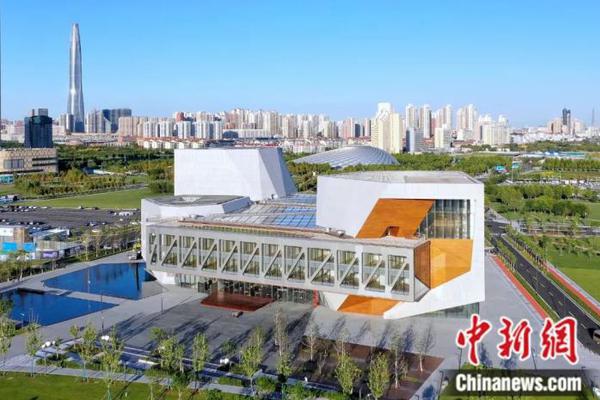 Tianjin Juilliard School. (Photo: China News Service/Tong Yu)
CNS: The Juilliard School has been active in Western classical music education for over 100 years. What are your ideas and requirements in selecting Tianjin to be a campus?
Joseph W. Polisi: I have understood for many years that there is a great respect for the study and performance of Western classical music in China. I firmly believe that the young artists and teachers who live and work in China are some of the finest examples of what can be achieved in Western art music.
We explored several countries in our search for the best venue for a Juilliard branch campus, and realized that Tianjin, with its great traditions that stretch back millennia and its clear vision for the future would allow us to provide the authentic Juilliard experience in our new venture.
Tianjin Juilliard School has developed steadily in the past two years, where young and promising musicians are able to learn from teachers with international reputation.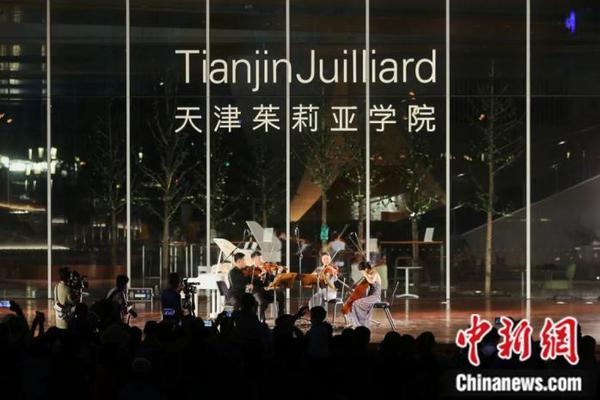 The first outdoor concert of Tianjin Juilliard since its inception was held on July 4, 2022. (Photo: China News Service/Tong Yu)
CNS: Some Western media once predicted that the future of classical music hinges on China's development in the next 20 years, which represents a huge audience base and classical music performance base. What impact do you think Juilliard will have on China's music education?
Joseph W. Polisi: There is no question that China is already a major international center for the teaching and performance of Western classical music, and this phenomenon will only grow in the time ahead. I have always seen the Tianjin Juilliard School as a catalyst to develop new educational and performing initiatives in China and beyond. Tianjin Juilliard School is well-positioned to function in this way, and we look forward to substantive interaction with our sister Conservatory's in China, in East Asia, and around the world.
CNS: What kind of platform does Tianjin Juilliard School provide for combining traditional Chinese music with Western music?
Joseph W. Polisi: We believe it is extremely important that we develop processes and programs through which traditional Chinese music can be performed and combined with Western classical music to create a robust and engaging environment for future audiences.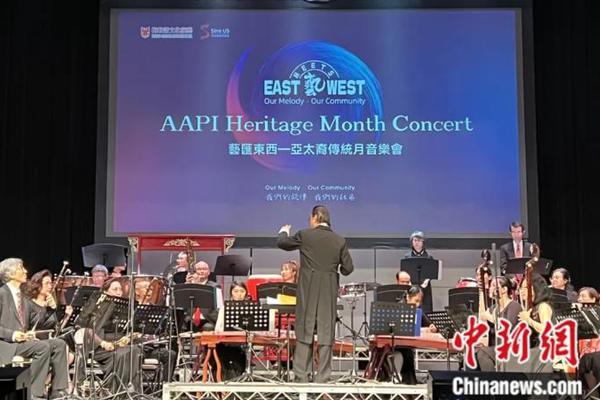 The first AAPI Heritage Month Concert was held in Los Angeles in the U.S. (Photo: China News Service/Zhang Shuo)
In fact, the chancellor of our school, Mr. Xu Changjun, is well known as a composer who has expertly combined Chinese traditional instruments with Western orchestras to create a new genre of music.
This year, we have added contact with the music academy from all over China. In late May, we held orchestral concerts in Tianjin, inviting students from more than 10 well-known Chinese and foreign music colleges to study and rehearse together. In early August, we held the International Piano Festival, and young pianists from all over China gathered in Tianjin to perform, study and participate in seminar. In October, we will once again invite musicians and scholars from all over China to Tianjin to participate in the music theory conference.
The running philosophy of Tianjin Juilliard is based on the concept of cultural exchanges between two countries.