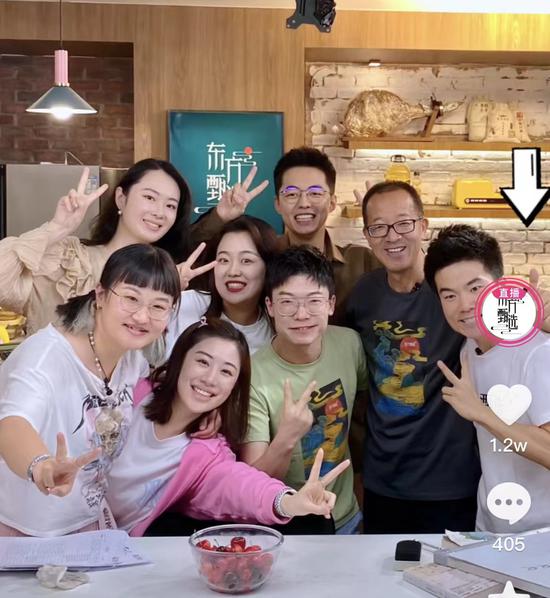 Photo from the Oriental Selection livestreaming studio
(ECNS) -- Oriental Selection, the livestreaming studio of Chinese education giant New Oriental, has gained about 1.57 million followers in three days since Friday through bilingual livestreaming marketing, with the sales increasing by 17.77 million yuan (about $2.63 million).
On Friday, the English teacher Dong Yuhui who worked for the New Oriental sold Wuchang Rice, a high-quality rice brand of Wuchang City in Northeast China's Heilongjiang Province, in the Oriental Selection livestreaming studio.
Different from most livestreaming hosts, Dong sold the rice in both Chinese and English. He taught consumers to introduce the characteristics of the rice in English, which made both Dong and the studio spurt into popularity in a few days.
The latest data shows that on Saturday, the Oriental Selection studio live streamed 18 hours and 17 minutes with an estimated sales of about 19.922 million yuan, a 40-fold increase compared with that of the beginning. The livestreaming attracted a maximum of 88,600 users.
Besides Dong, nearly 10 livestreaming hosts sold products in both Chinese and English in the Oriental Selection studio on Friday and Saturday.
The New Oriental has made decisions to transform at the end of 2021 since the Ministry of Education of China announced to strengthen the management of classes off campus.