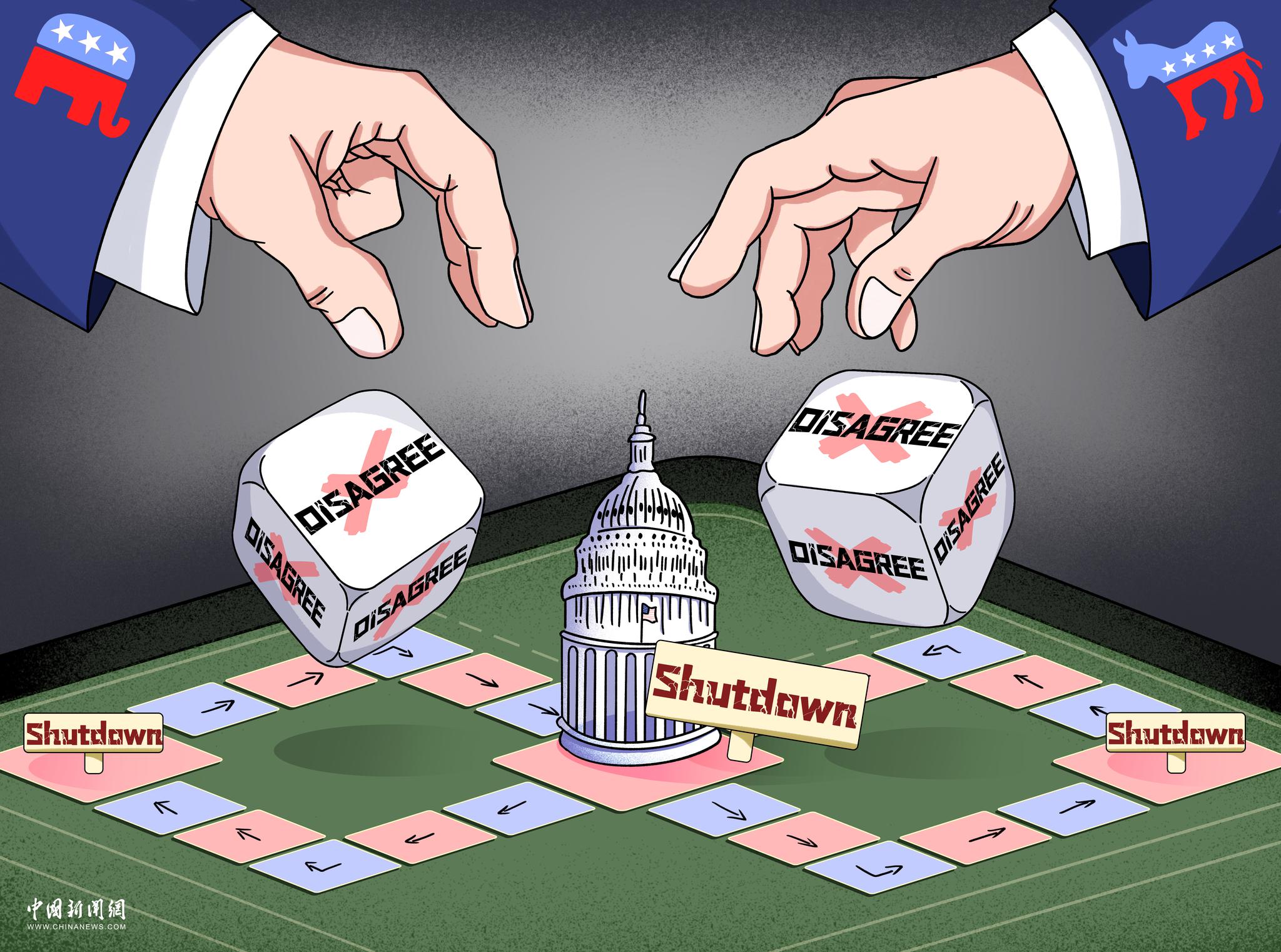 (ECNS) -- As Democrats and Republicans battle over the federal budget for the new fiscal year, the United States is on the verge of a 22nd government shutdown in five decades.
The fiscal year of 2023 is set to end on Sept. 30. If the two parties cannot reach an agreement on the new fiscal year budget in time, or at least pass a short-term funding bill, then from Oct. 1, part of the federal government will be closed. All but the government's most essential workers will be furloughed, which could impact as many as 800,000 federal workers nationwide.
For a long time, the intensifying political polarization between the two parties in the U.S. Congress has been evident. With worsening political polarization, members of the opposing party in Congress have pulled out all the stops and fought fiercely with the party holding the presidency on major issues. The malaise of American democracy has permeated various aspects of politics and society, reflecting the underlying governance failures and institutional shortcomings.