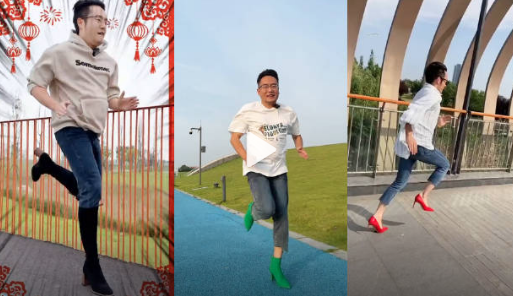 Screenshot photo
(ECNS) -- A 41-year-old man, a foot model for high-heeled shoes, has attracted over 200,000 followers on Chinese short video platform Douyin and his monthly trading volume reaches up to 6 million yuan (about $890,000).
The man surnamed Wu, from Southwest China's Sichuan, started his own business three times, engaging in selling cakes, curtains, high-heeled shoes, but he suffered many defeats.
He has been engaged in shoe industry for over a decade and knows the materials and techniques of shoes as long as he touches them, said Wu.
The man started to shoot short videos and became a foot model himself to better sell high-heeled shoes.
In the videos, he tries to run and jump wearing high-heeled shoes to test products and his mustache has become a classic symbol.