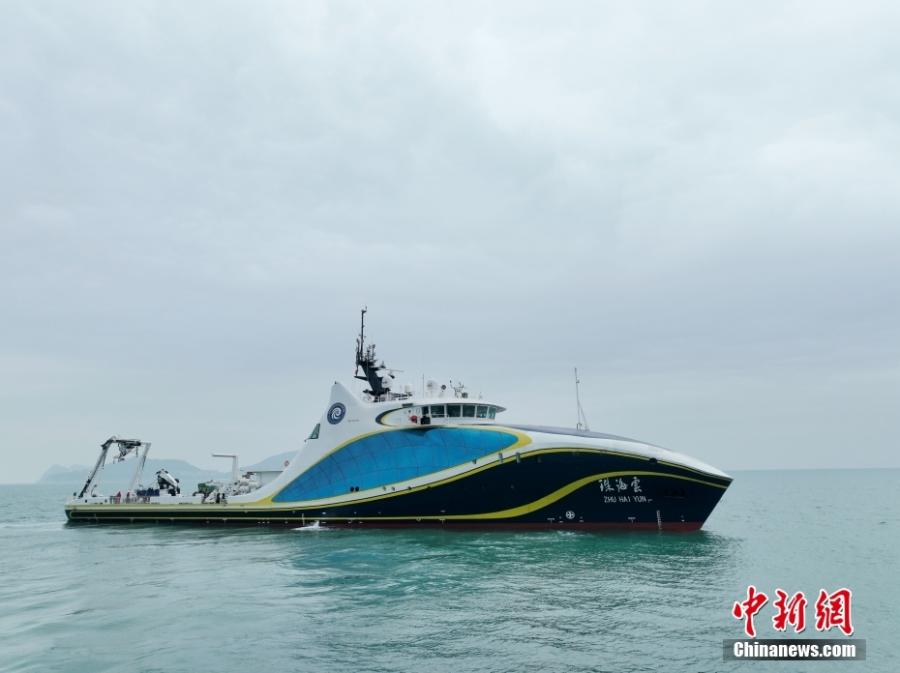 File photo shows Zhu Hai Yun, the world's first intelligent unmanned scientific research vessel conducting sea trials in Zhuhai, south China's Guangdong Province. Zhu Hai Yun returned to home port of Gaolangang port in Zhuhai after completing sea trials on Jan. 12, 2023. (Photo provided to China News Service)
The vessel is 88.5-meter in length, 14-meter m in width, and 6.1-meter in-depth, with a designed water discharge volume of 2,100 tons. It can travel at a maximum speed of 18 knots and a cost-optimal speed of 13 knots.
The vessel boasts a spacious deck that is able to carry dozens of air, sea, and submarine unmanned system equipment, as well as observation instruments.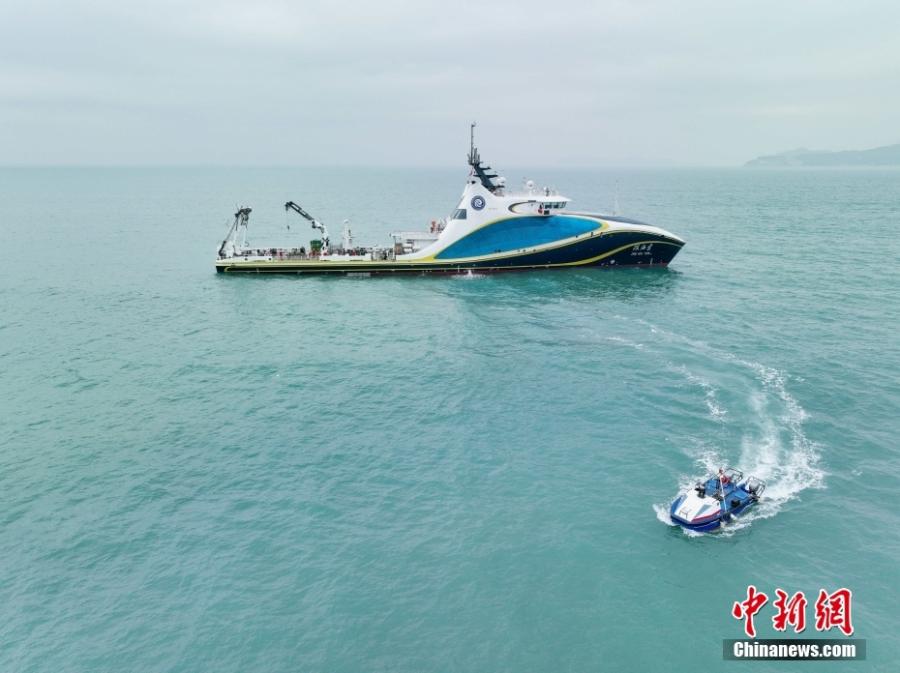 File photo shows Zhu Hai Yun, the world's first intelligent unmanned scientific research vessel conducting sea trials in Zhuhai, south China's Guangdong Province. Zhu Hai Yun returned to home port of Gaolangang port in Zhuhai after completing sea trials on Jan. 12, 2023. (Photo provided to China News Service)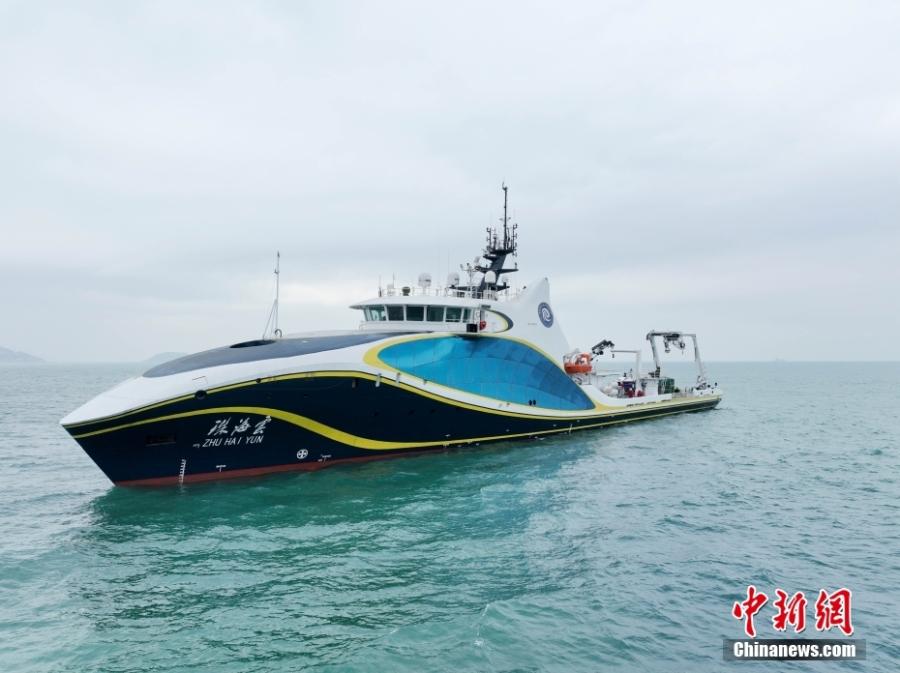 File photo shows Zhu Hai Yun, the world's first intelligent unmanned scientific research vessel conducting sea trials in Zhuhai, south China's Guangdong Province. Zhu Hai Yun returned to home port of Gaolangang port in Zhuhai after completing sea trials on Jan. 12, 2023. (Photo provided to China News Service)