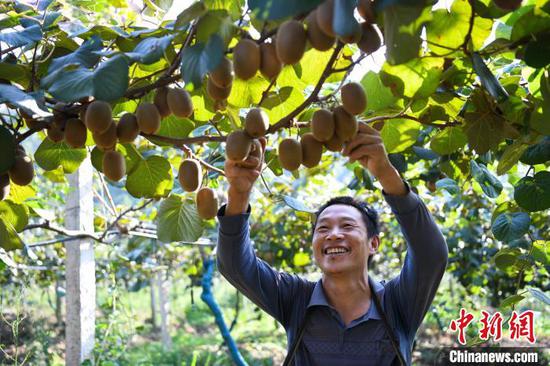 A farmer harvests kiwi fruit in Changning, Hunan province. (Photo/China News Service)
(ECNS) -- A report released by China's National Statistics Bureau on Monday shows that 94.86 million jobs had been created in urban areas from 2012 to 2021, totaling 467.73 million workers.
According to the report, the number of migrant workers in China increased to 292.51 million in 2021 from 262.61 million in 2012.
Supported by aid policies, more than 5.5 million unemployed people have returned to work since 2012, more than 1.7 million people facing difficulties have been employed, and employment has been provided to at least one member of over 50,000 zero-job families.
The service sector has continued to create more jobs in the past ten years, with 358.68 million people employed in 2021, with its proportion across industries growing by 11.9 percent compared with 2012.