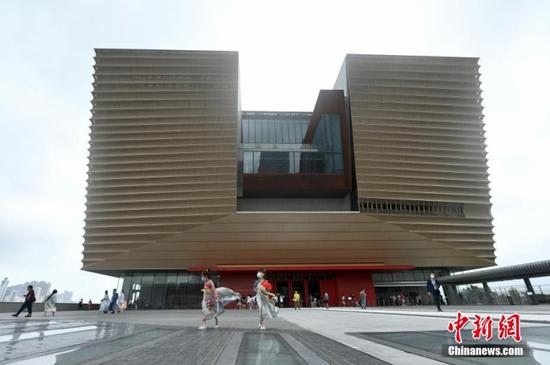 Photo shows the Hong Kong Palace Museum. (Photo/China News Service)
(ECNS) -- The Hong Kong Palace Museum (HKPM) on Monday announced that it would work with the Education Bureau of the Hong Kong Special Administrative Region (HKSAR) to compile a new history textbook.
The textbook will be designed to cultivate local students' interests in Chinese culture and history.
Based on Chinese cultural relics, the textbook will have four units, each one focusing on a representative cultural relic.
The new history textbook will be distributed to students in all Hong Kong middle schools, and also be uploaded to the Hong Kong Education Bureau website.
The HKPM said that it will strengthen long-term cooperation with local schools and other education institutions and bring its activities and cultural resources to schools and communities.
It encourages teachers to learn and try new education methods, in order to cultivate the younger generation's interest in Chinese culture, art and history.
The HKPM has already invited about 150 education professionals to an activity introducing the new textbook.