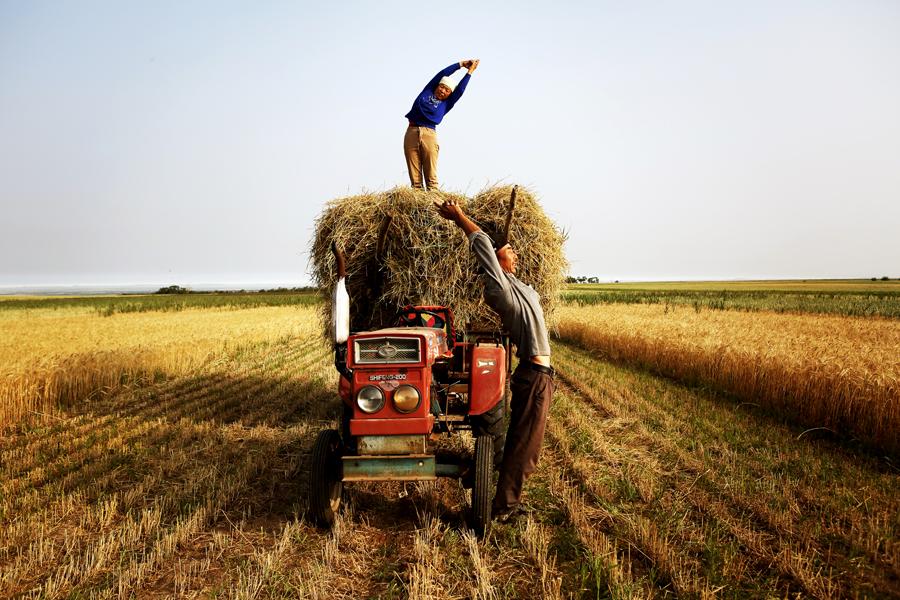 Two villagers practice yoga during a break from harvesting crops. (Photo by Zhao Zhannan/for China Daily)
"Other than that, they can hold a variety of postures including handstands, headstands and even splits," Lu said.
Based on yoga's growing popularity in the village, Lu plans to develop it into a yoga-themed retirement community.
"They can practice yoga together and also enjoy fresh vegetables and a good environment in the village," Lu said, adding that the popularity of the exercise form has the potential to raise incomes in the village.
Prev Button
Next Button