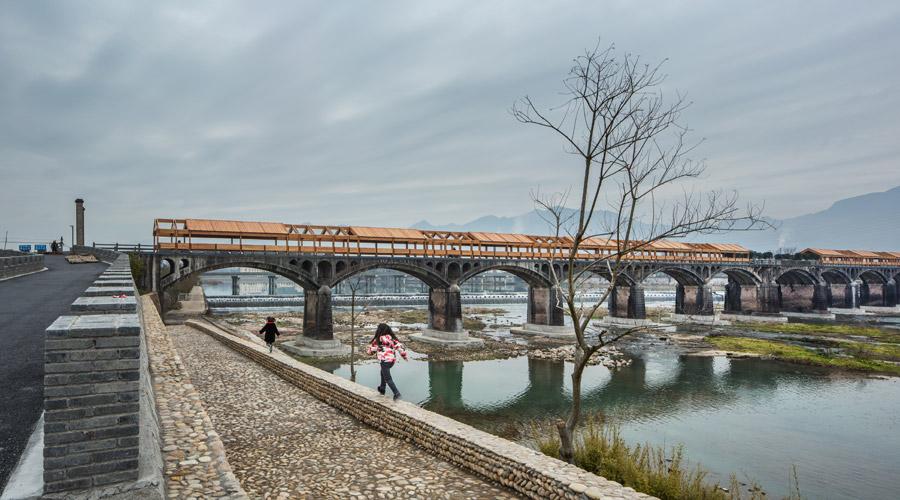 himen Bridge transformed from a discarded bridge, all designed by Xu Tiantian. (Photo provided to China Daily)
The bamboo pavilion is an open space in a tea garden in Songyang, where both tourists and farmers can step in to have a break. The bamboo theater in a bamboo forest has the same openness, with no doors and no windows. Only a dome structure connected by bamboos defines the open space under it as a theater.
"I would not design a marquee building in rural areas," Xu says. "It must fit in with the surroundings and serve locals well."
When she designed a memorial hall for Wang village in Songyang locals asked her to build a fancy one like those they had seen in big cities, she says, but she refused.
She is fond of employing the concept of modern space to redesign a building's interior while choosing local materials for its exterior, such as bamboo and stones from waterways.
Prev Button
Next Button