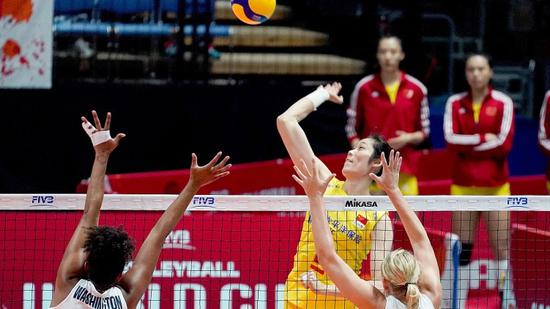 (Photo/CGTN)
Team China captured its 7th win at the FIVB Women's Volleyball World Cup on Monday, winning against U.S. Team by 3-0.
The win grants the Chinese team a huge advantage as leaders in the podium.
"We hope to learn from our opponents and try our best to present the fans with top-level clashes," Chinese head coach Lang Ping said earlier in a press conference.