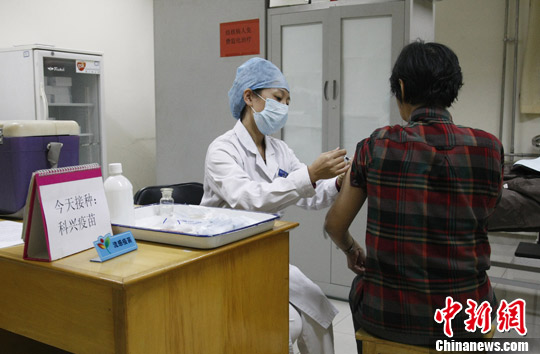 (File photo/China News Service)
Chinese lawmakers on Saturday passed a new law on vaccine management that features penalties on the production and sale of substandard or fake vaccines.
The new law, which is the strictest and most comprehensive on vaccines in China, will cover the research and development, production, distribution, use, supervision and management of vaccines in the country.
It will be effective starting from December 1, 2019.