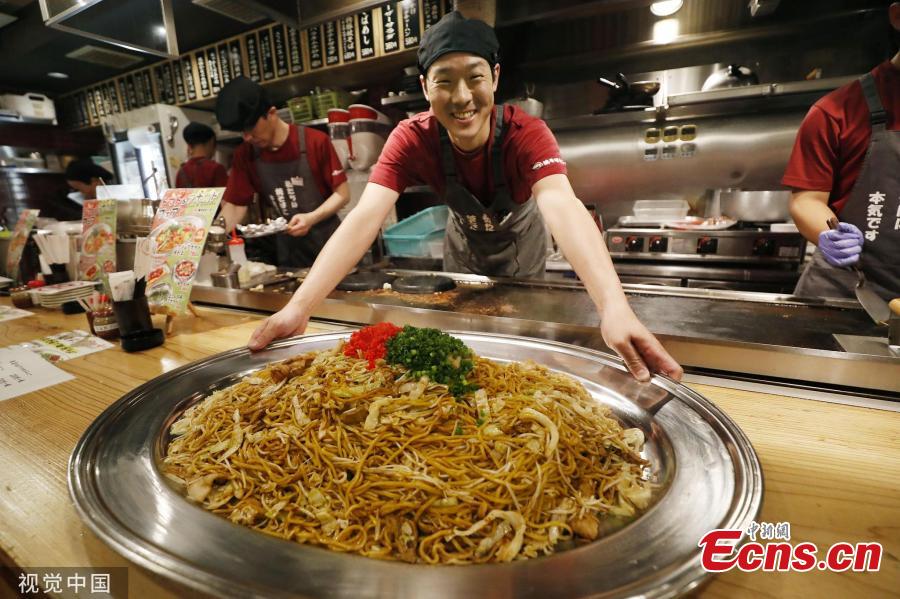 Photo shows the giant stir-fry noodle for 20, June 25, 2019. As a welcome gesture ahead of the upcoming G20 summit, a Japanese restaurant offered a specialty stir-fry "yakisoba" using 20 servings of soba noodles in Amagasaki near Osaka. (Photo/VCG)
The special menu has attracted many curious customers to challenge the gigantic portion. Each serving costs 3,300 Japanese yen (around 30 U.S. dollars).
Japan assumed the G20 presidency on December 1, 2018 and this year's G20 summit will be held in the Japanese port city of Osaka from June 28 to 29.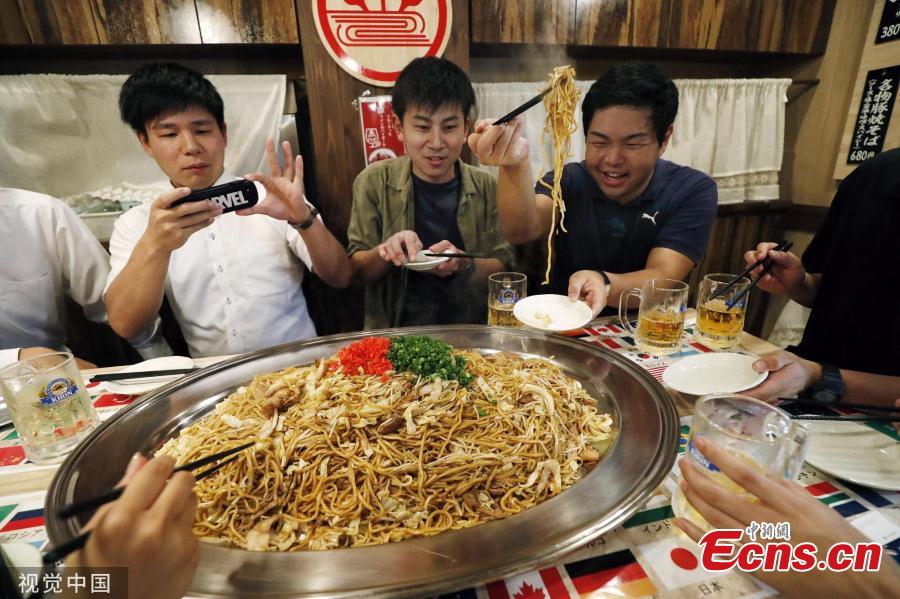 Photo shows the giant stir-fry noodle for 20, June 25, 2019. As a welcome gesture ahead of the upcoming G20 summit, a Japanese restaurant offered a specialty stir-fry "yakisoba" using 20 servings of soba noodles in Amagasaki near Osaka. (Photo/VCG)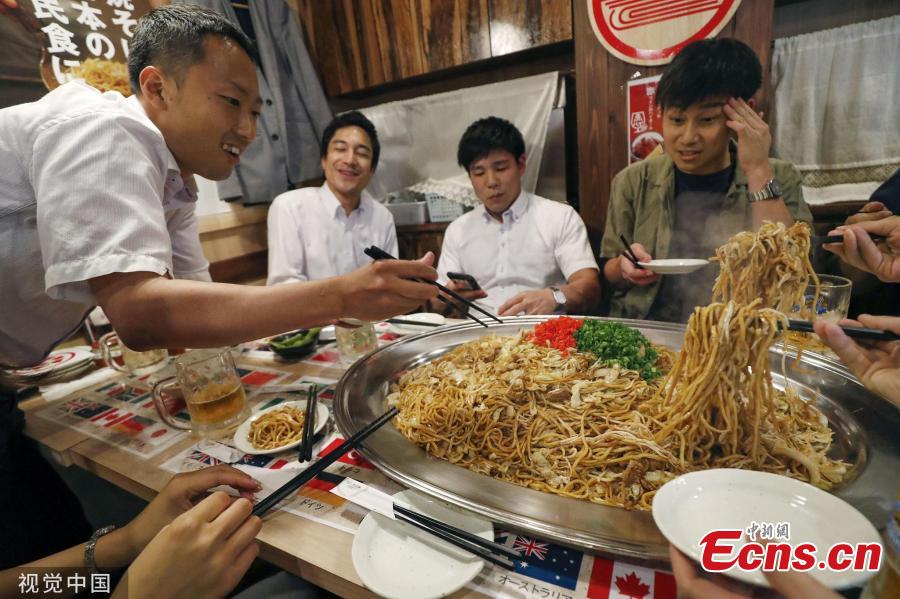 Photo shows the giant stir-fry noodle for 20, June 25, 2019. As a welcome gesture ahead of the upcoming G20 summit, a Japanese restaurant offered a specialty stir-fry "yakisoba" using 20 servings of soba noodles in Amagasaki near Osaka. (Photo/VCG)