Special: Conference on Dialogue of Asian Civilizations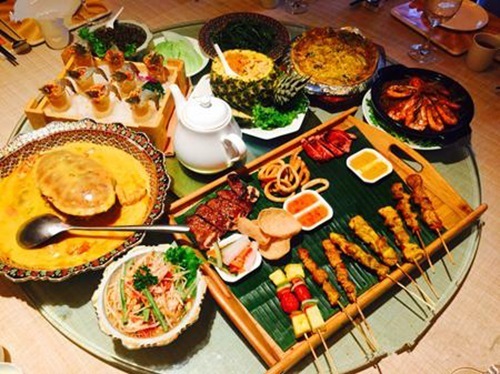 (Photo/chinadaily.com.cn)
The Asian Cuisine Festival will be held in the mid-May. As a part of the Conference on Dialogue of Asian Civilizations, the festival will be held in Hangzhou, Guangzhou and Chengdu.
The "Taste of Hangzhou" Asian Cuisine Festival will be held from May 15 to 19. It builds a bridge for Asian cultural exchange and mutual learning, linked by food. During the festival Hangzhou will hold a "Tea Culture" Dialogue Forum, inviting major Asian tea-producing countries such as Japan, Sri Lanka and India to participate in dialogue and exchanges. The festival will hold a theme forum highlighting, inheriting and promoting traditional Chinese culture.
The event will present an organic combination of technology and food, demonstrating the achievements of Hangzhou's digital economy and city construction. At the same time, the event will exhibit the collection of food with Olympic and Asian Games elements and the Asian Games' innovative food design. Chefs, athletes and sports diet experts from Asian cities will be invited to share innovative healthy food, discuss the intersection between loving sports and a healthy diet and consolidate Asian people's attention and support for the Asian Games and Asian Cuisine Festival.
During the festival, Hangzhou will also launch a series of activities: the "Taste of Hangzhou" Cuisine Food Festival theme lantern show will demonstrate the integration of Asian multiculturalism through elaborate lantern design work; the "Impression of Asia" literary and artistic performances show the essence of Asian culture.
Guangzhou Daily Newspaper Group will invite celebrities from all fields to conduct interviews with journalists, on subjects ranging from restaurants to homes and food ingredients to feasts during the Asian Cuisine Festival in Guangzhou. The activity will be held from May 16 to May 23.
This event will invite people to have morning tea, including shrimp dumplings and roasted wheat, on a plane. It will also invite Cantonese chefs to customize a menu for the festival. A series activities themed "My Favorite Asian Cuisine" have been launched, aiming to select representative food stores, restaurants, chefs, banquets, dishes, and snacks in Guangzhou.
The Chengdu Panda Asian Food Festival in Sichuan, which will be held from May 15 to 22, has enabled citizens to experience international customs without leaving the city. In addition to the classic cuisine such as Sichuan dishes and hotpot, people can taste different dishes from different countries and regions at the festival.
Hong Kong and Macao Theme Day will be held at Ruth Restaurant in Lan Kwai Fong, Chengdu on May 19. At that time, participants can taste classic dishes from Hong Kong, including egg puffs, curry fish eggs, pineapple oil and fork-roast.
In addition to commodity exhibition and tourism promotion, Thai-themed activities will also feature hot and spicy challenges on May 15. Korean-themed activities will be stared on May 20. The activities include Korean chefs making gourmet food and tasting, a Korean gourmet tourism photo exhibition, Korean traditional beverage tasting, Korean cosmetics experience and other activities. Japanese-themed activities, started on May 21, will include Japanese food exhibitions and tastes, Japanese tourism promotion, music and dance performances and cosplay shows.