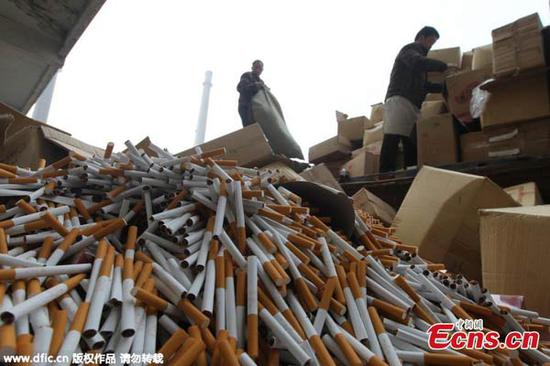 (File photo)
Police in southwest China's Yunnan Province seized 9,000 cartons of smuggled counterfeit cigarettes worth nearly 1 million yuan (149,002 US dollars).
On April 9, police officers in the city of Lincang were informed by the local tobacco monopoly bureau that a batch of problematic cigarettes would go through Zhenkang county.
On April 10, the police officers captured a truck carrying the smuggled cigarettes.
A total of six suspects were caught.
The case is under further investigation.