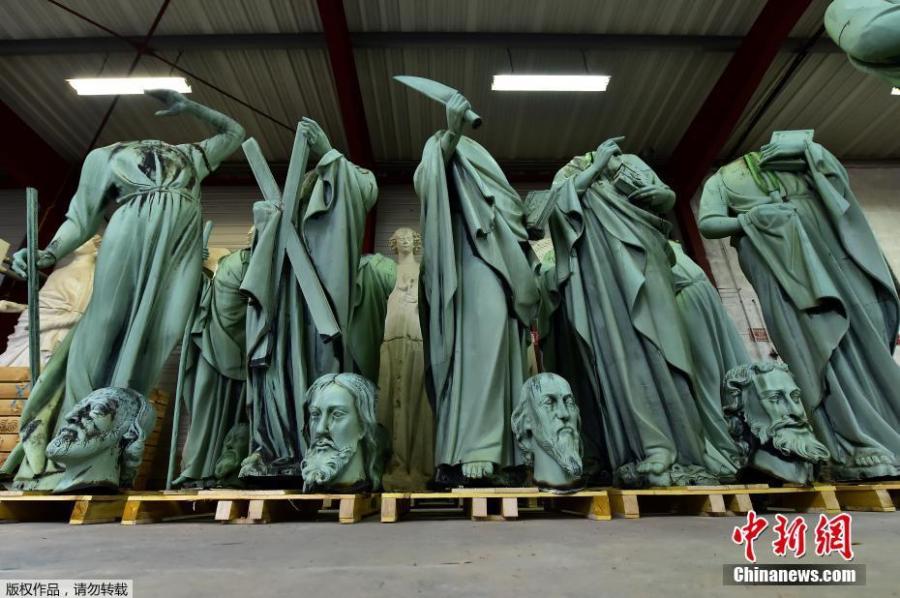 Photo taken in Marsac-sur-Isle near Bordeaux, on April 16, 2019 shows statues which sat around the spire of the Notre-Dame cathedral in Paris, stored in SOCRA workshop before restoration. (Photo/Agencies)
Some copper statues, including these sixteen statues which sat around the spire of the cathedral, 12 apostles and the four evangelists commissioned in the 1860s during the great restoration of the cathedral by Viollet-le-Duc, were removed in April for restoration.
The 3-meter-tall copper figures, which looked over the city from Notre Dame's 96-meter-high peak, were sent to southwestern France for work that is part of a 6 million-euro ($6.8 million) renovation project on the cathedral spire and its 250 tons of lead.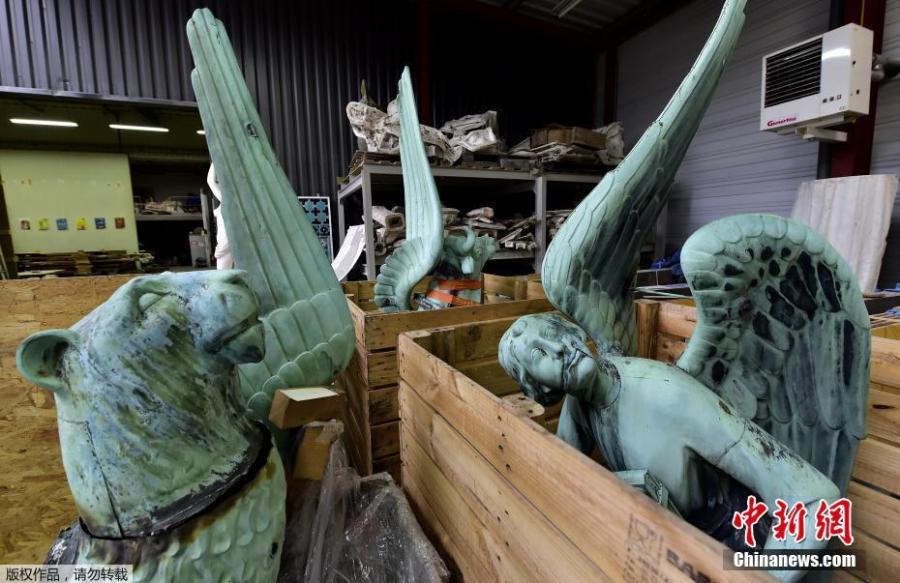 Photo taken in Marsac-sur-Isle near Bordeaux, on April 16, 2019 shows statues which sat around the spire of the Notre-Dame cathedral in Paris, stored in SOCRA workshop before restoration. (Photo/Agencies)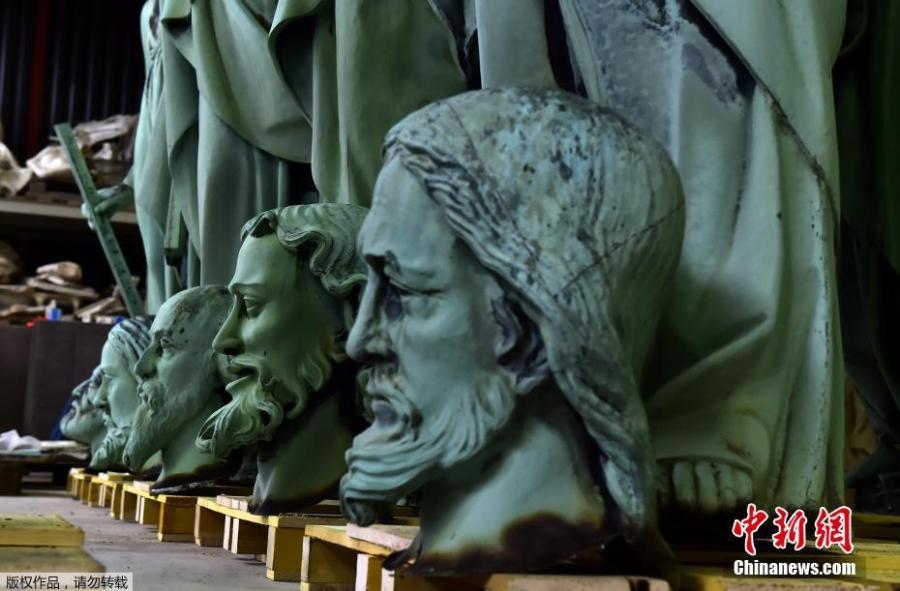 Photo taken in Marsac-sur-Isle near Bordeaux, on April 16, 2019 shows statues which sat around the spire of the Notre-Dame cathedral in Paris, stored in SOCRA workshop before restoration. (Photo/Agencies)