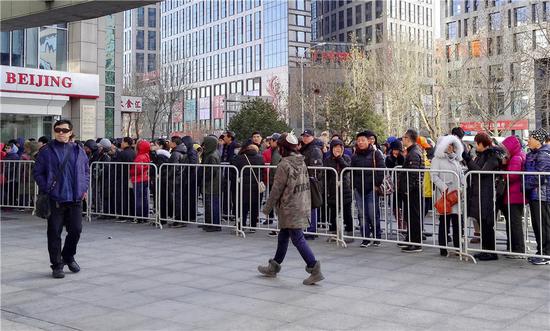 People line up outside the headquarters of Ofo to ask for refunds of their deposits in Beijing on Tuesday. (Liu Hongsheng/For China Daily)
By Wednesday morning, over 10 million users had applied for online refunds from Ofo, once China's leading bike-sharing company, totaling at least 1 billion yuan from the company.
Ofo's users paid varied deposits, some 199 yuan, and others 99 yuan.
The company claimed 200 million users by November last year, meaning deposits could amount to as much as 20 billion yuan ($2.9 billion).
Zhao Xin, a doctoral student at Tsinghua University, renewed his online refund request today, only to find his sequence number is 10,728,118, which will be updated every day by the refund system.
And the number is still climbing.