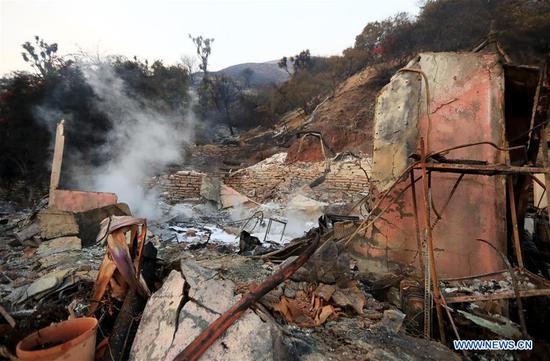 Photo taken on Nov. 10, 2018 shows remains of a construction destroyed by fire in Malibu, California, the United States. (Xinhua/Li Ying)
As survivors of the deadly wildfires in California desperately search for their loved ones in the smoky ruins, North California police confirmed on Monday that six more remains have been found, bringing the death toll to 31 and 228 others remain unaccounted for.
Firefighters are battling raging blazes at both ends of California. More than 250,000 people have been ordered to evacuate a wide area near the state capital Sacramento and the Hollywood resort town of Malibu in southern California.