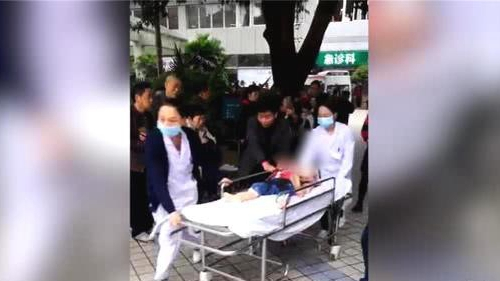 Top image from Chongqing Broadcasting Group's Weibo account
Several children from a kindergarten in the Banan district of southwest China's Chongqing City were stabbed by a woman on Friday, according to the Chongqing Broadcasting Group.
The injured have been sent to hospital and the suspect has been arrested.
The motive of the attack is unclear, and a further investigation is underway.