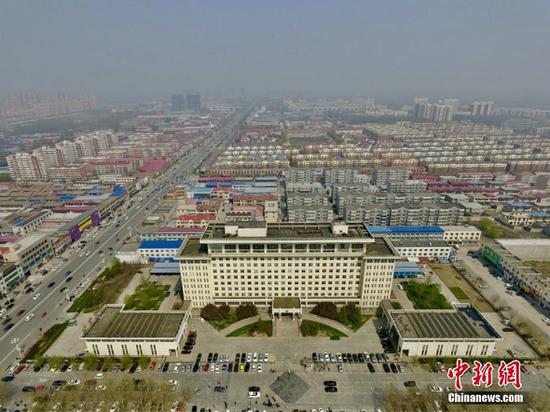 Xiongan New Area (File Photo/Chinanews.com)
More than 20 documentary producers and media representatives from both China and abroad visited Baiyangdian Lake, the largest freshwater lake in northern China, and the Xiongan citizen service center during the event.
The participants highlighted the beautiful scenery and green development at Baiyangdian lake, as well as the smart infrastructure in the service center.
The SCIO also held a seminar with the participants.
Xiongan New Area is about 100 km south of Beijing. In April of 2017, the central government announced plans for the New Area, which will facilitate the coordinated development of Beijing and the surrounding region.
Ecological restoration in Baiyangdian Lake has been reinforced since the New Area was set up. Last month, the Hebei provincial government announced a plan to plant more than 13,000 hectares of trees in the upstream region of the Lake from 2018 to 2025.