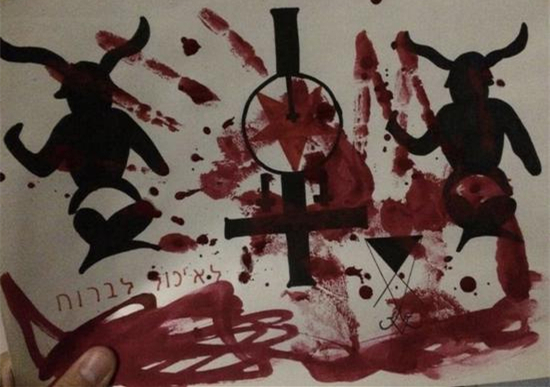 @Detplus posted "evidence" of the alleged "death threats" made against her by a cult group on Weibo. /Screenshot via Weibo
Several Chinese social media accounts – followed largely by Chinese international students and notorious for trolling and click baiting – were recently fined and banned on Weibo and WeChat, two of China's top social media sites, after spreading fake news stories that shook the international student community and the Chinese Embassy in Germany in February. The fabricated stories were about Chinese students in Germany receiving death threats from a cult.
The banned accounts, allegedly run by professional Chinese agencies that frequently use troll tactics to garner attention online, shared the same social media handle, "Tucaojun," but used different locations, ranging from North America to Australia, to cater to Chinese international students in the local community.
They quickly gained followers on Weibo, the Chinese microblogging site, after posting stories allegedly contributed by anonymous users said to reflect the experience, or be the voice, of Chinese students living outside of their home country.
However, the catch was that these posts were often overly sensationalized and drama-charged in a gruesome and eccentric style. Many users suspected they were intentionally manufactured just to get hits on social media.
The latest drama dates back to February, when the North American and European accounts (@Beimeitucaojun and @Daouzhoutucaojun) reportedly posted a story contributed by Weibo user @Detplus, who claimed she was a Chinese student studying in Dusseldorf, Germany, and had received death threats from a so-called cult group named Satan.
Detailed and graphic images of the "threats" were posted by the user and later shared by the two accounts, and they rapidly incited fear among the international student communities.'
Her post reportedly gathered over 10,000 shares in less than four days.
The claim soon alarmed the German police and the Chinese Embassy, who issued safety warnings as they asked the user to report the case or send in tips to help them investigate.
However, days later, as attention reached a boiling point on social media, @Detplus broke her silence and admitted it was a prank made up and carried out entirely by herself.
And the two accounts, which reposted the story, apologized later as well. But the disproportionately negative impact the accounts made after spreading and blowing up false claims without fact checking has triggered public outcry among netizens, who condemned such actions from these accounts long ago.
Netizens have praised the move to ban the accounts on Weibo, as many said they deserve to be removed from the internet for continuously misleading users and employing unethical tactics to get hits.
One of the banned accounts, @Beimeitucaojun, almost reached 6 million followers on Weibo before it was taken off online.