Pet Fair Asia 2018 kicked off at the Shanghai New International Expo Center on Wednesday, with companies from across the globe touting their wares to eager pet lovers.
With the rapid development of the pet market in recent years, this professional exhibition plans to attract a large number of pet lovers. To meet public demand, the exhibition has been extended by two days to August 26.
The booming pet market can be seen in the scale of the exhibition, which has been upgraded again this year and will fill the 140,000-square-meter expo center in Shanghai.
A bit of history
Pet Fair Asia was started in Hong Kong in 1997. It set the goal of becoming one of the most professional and influential platforms in the pet industry worldwide. It provides a platform for both foreign brands and domestic suppliers to communicate and cooperate.
Foreign brands are provided a unique opportunity to market their products to the Chinese market, while domestic brands have the chance to explore overseas distribution channels. But the biggest draw for pet lovers is probably the pet shows, where our furry friends are the main attraction.
Feast for the eyes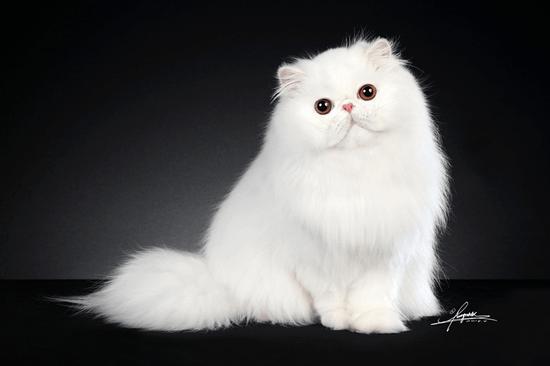 A participant in the CFA cat show at Pet Fair Asia 2018. /Photo via petfairasia.com
Shows featuring our cuddly friends will be a feast for the eyes of pet lovers visiting the event.
For cat lovers, there will be a Cat Fanciers' Association (CFA) cat show where more than 200 of the world's top cats will compete.
Dog owners will have the chance to show their pet's athleticism and interact with them as they compete side by side in an obstacle course.
"I'm really looking forward to this affair, just to have an opportunity to look at so many dogs – it's worth my ticket," one fan commented on Pet Fair Asia's official Weibo account.
Booming pet industry
A dog prepares to jump a hurdle during an obstacle course. /Photo via petfairasia.com
The Reference News reported that China's pet market is on the rise as spending continues to increase.
According the news agency's 2017 White Paper on China's Pet Industry, the number of pet households was estimated to reach 59.12 million that year, while the consumption of pet goods and services was projected to reach 134 billion yuan (19.57 billion US dollars). The market is expected to reach 188.5 billion yuan by 2020.
(Diao Mengna also contributed to this story.)