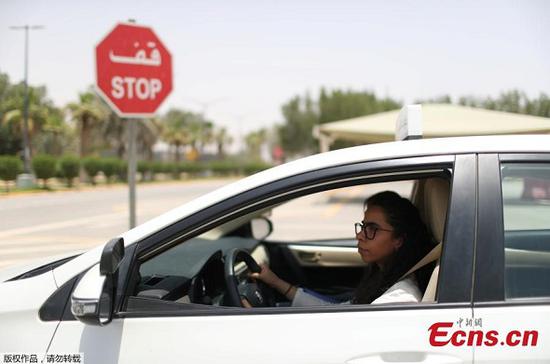 Trainee Maria al-Faraj stops the car at a stop sign during a driving lesson with her instructor at Saudi Aramco Driving Center in Dhahran, Saudi Arabia, June 6, 2018. (Photo/Agencies)
Saudi women are able to drive for the first time in their country after the world's last remaining ban on women driving was lifted.
For nearly three decades, Saudi women and the men who support them have been calling for women's right to drive, facing arrest if they tried to defy the ban as women in other Muslim countries drove freely.