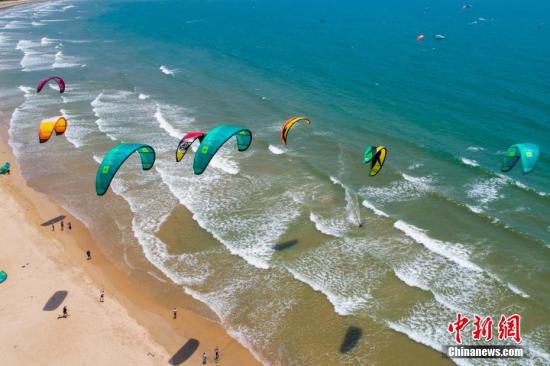 Kite-flying festival was held in Qinghai, Hainan Province, May 8, 2018. (Photo/China News Service)
China's southern island province of Hainan has come up with a three-year action plan to make the island a world-class tourist destination.
The island will release preferential policies to attract overseas tourists with annual increase of 25 percent between 2018 and 2020, according to the plan.
By 2020, the number of overseas tourists to Hainan is expected to exceed 2 million.
In 2017, more than 1.1 million foreign tourists visited Hainan, up nearly 50 percent year on year.
Hainan has 57 international air routes by the end of 2017 and plans to operate 100 international routes by 2020.
In May, the island province started to offer greater visa-free access for tourists from 59 countries to Hainan.