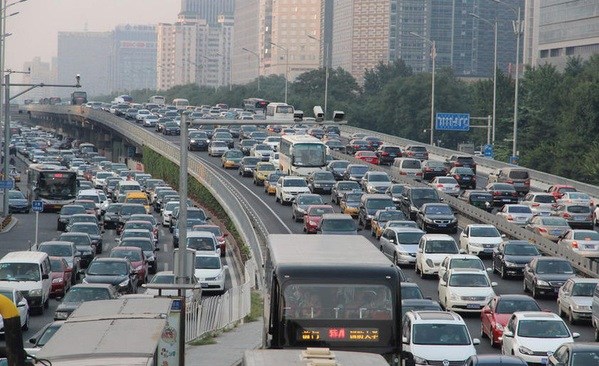 Traffic jam at Beijing's Second Ring Road. (File Photo)
From Aug. 14, vehicles not registered in Beijing will be prohibited from driving on 23 routes and the Second Ring Road, a highway encircling the center of the capital.
Drivers violating the restriction will be fined 100 yuan (US$14.80).
Since Nov. 27, 2015, non-local vehicles have been banned from 14 routes and the Second Ring Road from 6 a.m. to 10 p.m.
To further alleviate traffic congestion, the Beijing Traffic Management Bureau has made the restriction even stricter by increasing the number of restricted routes and extending the period from 16 hours to 24 hours.