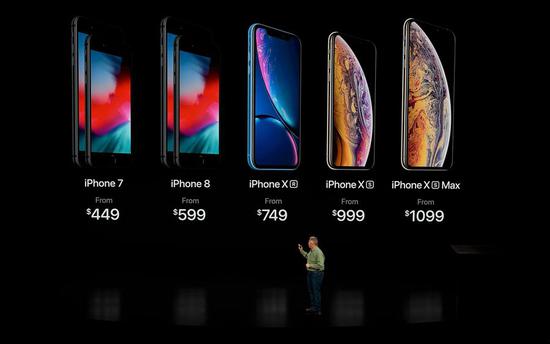 Newly released iPhones were shown at the Steve Jobs Theater in Cupertino, the United States, on Sept. 12, 2018. (Xinhua)
Apple on Wednesday apologized for hiring contractors to secretly listen to the conversations of its customers recorded by its Siri digital assistant.
Apple said the Siri recordings were used as data aimed at improving Siri services and other quality evaluation process, which it called grading.
A report of The Guardian said last month that Apple hired contractors to listen to the recordings of Siri, which accidentally leaked conversations of some customers, including their personal lives, appointments with their doctors or even drug deals.
Apple said it has suspended the grading program in the wake of the media reports that were viewed as an example of privacy violation.
"As a result of our review, we realize we haven't been fully living up to our high ideals, and for that we apologize," Apple said.
It pledged to take more measures to protect the privacy of its users, including no longer retaining audio recordings of Siri interactions.
The company said it would only use computer-generated transcripts to help improve Siri quality and functionality.
Apple noted that it will not resume grading Siri recordings until this fall when a software update is made to the device, which will give customers the right to control whether their Siri recordings could be used by Apple for quality improvement purposes.