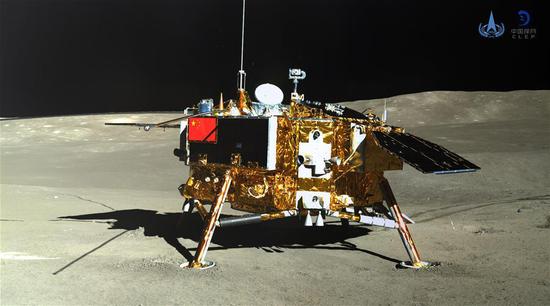 Photo taken by the lander of the Chang'e-4 probe on Jan. 11, 2019 shows the rover Yutu-2 (Jade Rabbit-2). (Xinhua/China National Space Administration)
China's Chang'e-4 lunar lander woke up at 20:39 BJT on Wednesday to continue its mission on the far side of the moon.
Earlier, the rover called Yutu-2 woke up at around 20:00 BJT on Tuesday.
They were put to sleep as night fell roughly two weeks ago.