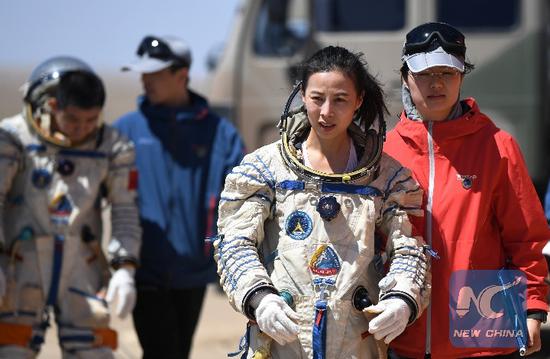 Wang Yaping (R2) is escorted to the desert. (Xinhua photo/Chen Bin)
Wang Yaping is no stranger to challenges. In her early twenties she was already a pilot for the PLA when she saw Yang Liwei, the first Chinese man in space, on TV.
While proud of her country, she couldn't help thinking "when will China have its first woman?" From that moment she set her sights on the stars and in 2013 fulfilled her dream, becoming the second Chinese woman in space.
Not content with smashing the glass ceiling to reach outer space, Wang Yaping's next goal is clear. "My greatest wish is to go to space one more time, maybe even go to the moon," she said.