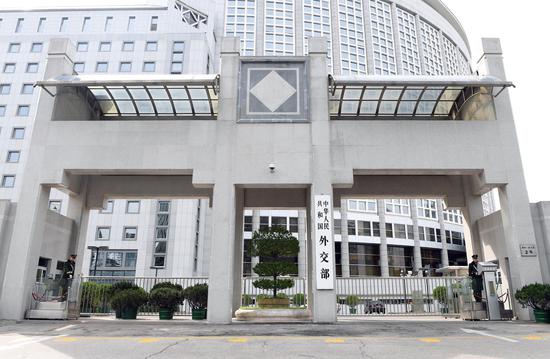 File photo shows the Ministry of Foreign Affairs of the People's Republic of China in Beijing, capital of China. (Xinhua)
China's Ministry of Foreign Affairs on Tuesday issued an alert for Chinese tourists and institutions to raise security awareness in the United States.
Chen Xiongfeng, deputy director-general of the Department of Consular Affairs of China's Ministry of Foreign Affairs, told a press briefing that U.S. law enforcement agencies have repeatedly used various methods such as immigration checks and on-site interviews to harass Chinese citizens recently.
The Ministry of Foreign Affairs and the Chinese embassy and consulates in the United States reminded Chinese citizens traveling to the United States and Chinese-funded institutions in the United States to raise their security awareness, step up precautions and take appropriate and preventative measures.
In case of emergency, please contact the Chinese embassy or consulates in the United States for assistance.
This alert is valid until Dec. 31, 2019.