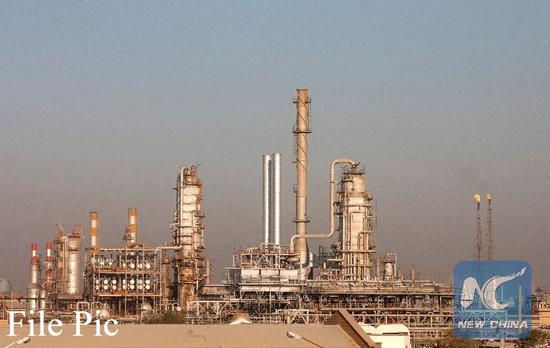 File photo taken on Dec. 29, 2010 shows a view of Abadan refinery, the largest one in Iran, in southwestern Iranian city of Abadan. (Xinhua File photo)
China's cooperation with Iran is legitimate, and must be respected and protected, said Geng Shuang, a spokesperson for the Chinese Foreign Ministry, on Tuesday.
On Monday, the U.S. announced it will not extend sanction waivers for importers of Iranian oil when they expire in early May.
Geng on Tuesday reiterated strong opposition to the U.S.' unilateral sanctions against Tehran, saying that China has long been against U.S.' long-arm jurisdiction against other countries.
During a regular press conference, Geng warned that the U.S. move will not only harm China's national interests but also roil the global energy market as well as the Middle East region.
The spokesperson said that Iran is an important crude oil producer in the world which contributes greatly to stabilizing the global energy market. The U.S. should play a more constructive role in stabilizing the market with appropriate attitudes, said Geng.