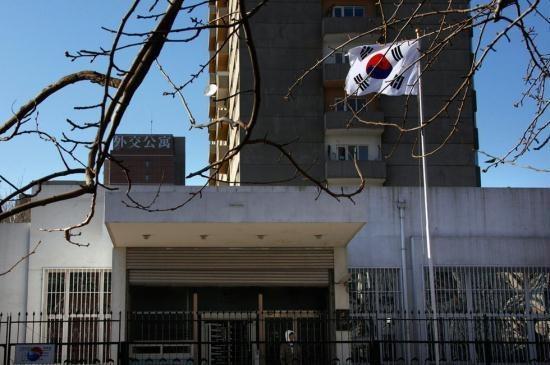 This image taken from the official website of the Beijing government shows the Republic of Korea's embassy in Beijing, China.
Jang Ha-sung, former top policy advisor to the Republic of Korea (ROK)'s President Moon Jae-in, arrived in Beijing on Sunday as the country's ambassador to China tasked with developing bilateral relations and increasing cooperation with China for the ongoing denuclearization process on the Korean Peninsula.
Since the Moon government took office in May 2017, Jang served as presidential chief of staff for policy, a post to manage an overall economic policy for the president, until November last year.
Jang replaced Noh Young-min, the first ROK ambassador to China under the Moon government who took the post of presidential chief of staff since January.
Jang previously designed President Moon's signature economic policy, called an income-led growth policy, to narrow income inequality by raising income among the low-income bracket.
Right after being elected president, Moon is known to have directly given Jang a call to assign him to the important position because of his longtime career as an economist and a civic activist for reform of local conglomerates and economic democratization.
As the ambassador to China, he is faced with significant tasks to develop bilateral relations and expand cooperation with China amid the ongoing efforts for a denuclearized Korean Peninsula.
The 66-year-old worked as a visiting professor at Renmin University in China in 2015 and Fudan University in 2012. He acted as an international advisor for the China Securities Regulatory Commission (CSRC) from 2008 to 2016.
Born in Gwangju, the country's southwestern city, Jang studied business at the Korea University in Seoul. He earned his master's degree in economics from the State University of New York, and his doctorate degree in business from the University of Pennsylvania.
While working as a professor at the Korea University, Jang participated in shareholders' rights movements with People's Solidarity for Participatory Democracy (PSPD), a local civic group, to enhance corporate governance and eliminate unfair business practices especially among conglomerates.
He resigned as a professor at the Business School of the Korea University in February.