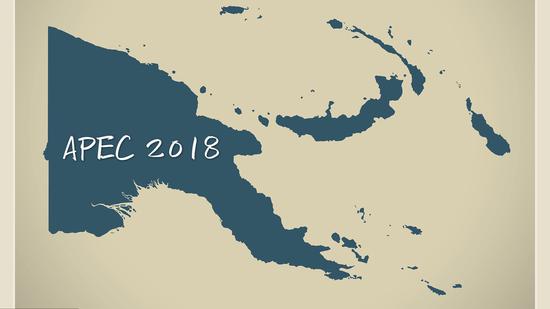 Papua New Guinea (PNG), an island nation in the southwestern Pacific, will be hosting the 26th Asia-Pacific Economic Cooperation (APEC) Economic Leaders' Meeting from November 12-18 in its capital Port Moresby.
This year's event themed "Harnessing Inclusive Opportunities, Embracing the Digital Future" will be attended by world leaders from 21 member economies.
The meeting aims to boost regional prosperity by promoting balanced, inclusive, sustainable, innovative growth by accelerating economic integration, said PNG Prime Minister Peter O'Neill.
So, what's new this year? Here are some interesting facts about APEC 2018.
Traditional cuisine
Local chefs will be using native Papua New Guinean foods including mud crabs, farmed beef and hand-caught Spanish mackerel to prepare meals for dignitaries attending the 2018 APEC. The cuisine will be served in traditional "mumu", a three-meter earth oven filled with rocks.
The Hilton Port Moresby's executive chef Paul Brown will lead a team of about 50 local chefs to prepare the meals. Brown has said that he will blend his modern inspiration with traditional Papua New Guinean food to bring out the flavors common to PNG households.
According to Brown, the event provides a great platform to showcase Papua New Guinea food to the world.
40 Maseratis to ferry APEC delegates
Papua New Guinea has purchased 40 brand new Maseratis to ferry world leaders during the APEC meetings and claimed that the cars will be sold to private hands later.
These 40 Quattroporte sedans, which cost between 209,000-345,000 US dollars, were delivered to Port Moresby from Milan on two Boeing 747-8F charter planes.
PNG's Minister for APEC Justin Tkatchenko said that the APEC will pay for the fleet, and the Maseratis had been "pre-sold" to private sector buyers who would take the vehicles off the government's hands after the summit.
Mike Pence to fly-in and fly-out of 2018 APEC
US President Donald Trump will not be attending the summit with Asian leaders and hence, he will be represented by US Vice President Mike Pence at the meetings.
Due to security reasons, Pence will stay in Australia during the summit and would be shuttling each day between the far north Queensland city of Cairns in Australia and Port Moresby, with flying time about one and a half hours.
Warships and fighter jets from Australia
Port Moresby has always been labeled as one of the most dangerous cities in the world with a high crime rate, and this year's APEC will be the greatest international forum that the city has ever hosted.
Australia has spent 130 million US dollars deploying Super Hornet fighter jets, its largest warship HMAS Adelaide and elite special forces troops to help Papua New Guinea deliver a safe APEC.
In addition to 500 troops on the ground in Port Moresby, a further 1,500 Australian Defence Force personnel will help enforce a no-fly zone over the island nation from Australia.
Cruise ships to house 2018 APEC delegates
To accommodate an influx of visitors, three Australian cruise ships will be stationed in Port Moresby's harbor. According to the PNG government, these ships will house approximately 4,000 delegates.
"We are bringing in three cruise ships because we don't have enough hotel rooms. These are floating hotels that will make up the gap," Chris Hawkins, APEC 2018 chief executive officer told local media.
A six-day holiday has been declared for schools and offices in Port Moresby during the summit to ensure an ideal environment for the meetings.