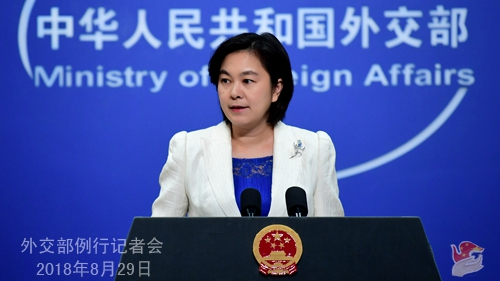 Chinese Foreign Ministry Spokeswoman Hua Chunying.
Chinese Foreign Ministry on Wednesday slammed US President Donald Trump's claim that China hacked the emails of 2016 Democratic presidential candidate Hillary Clinton, saying such allegations were nothing new.
China is a champion of cybersecurity and opposes all forms of hacking attacks, ministry spokeswoman Hua Chunying told a daily news briefing in Beijing.
Cybersecurity is a global issue which involves the interests of all countries in the world, and it needs the international community to safeguard it together, said Hua.
China calls on the international community to cope with the cybersecurity threats via dialogue and cooperation, on the basis of mutual trust and mutual benefit, she stressed.