The 2018 Beijing Summit of the Forum on China-Africa Cooperation (FOCAC) aims to build a stronger community with a shared future between China and Africa which will yield important outcomes in four aspects, Chinese State Councilor and Foreign Minister Wang Yi said at a press briefing on Wednesday.
"First, the summit will make a renewed call for a stronger community with a shared future between China and Africa," Wang said.
Chinese and African leaders will have close dialogues, creating a stronger strategic guidance for cooperation and adding new substance to the community in the new circumstances, which will also contribute to the building of a community with shared future for mankind.
"Second, the forum will usher in a new era for the Belt and Road Initiative and Africa's development, and China will engage with Africa in equal consultation, plan together, work together and benefit together," Wang stressed. 
The summit will connect the Belt and Road Initiative with Agenda 2063 of the African Union and the UN 2030 Agenda on sustainable development, he noted.
The foreign minister also vowed that the summit will push the cooperation between China and Africa to a  new high level. "During the summit, we will adopt the Beijing Declaration and the Beijing Action Plan, a number of bilateral cooperation agreements will also be signed, which will give a plan for China and Africa cooperation in the next three years and beyond," he added.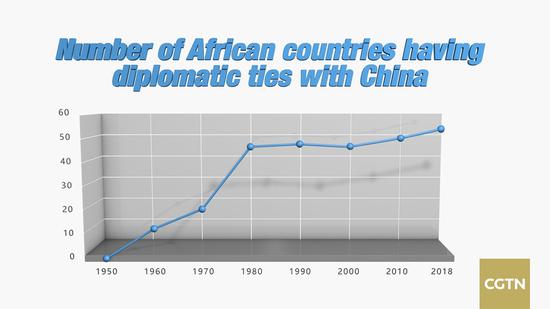 This new story about the friendship and kinship between China and Africa will begin with 14 sub-forums and side events before and after the summit, covering various people-centered areas.
High-level dialogue between Chinese and African leaders and business representatives, the sixth China-Africa entrepreneurs' conference, and a round table meeting between Chinese and African leaders, as well as more bilateral meetings will be held.
The summit is scheduled for Sept. 3-4 with the theme of "China and Africa: toward an even stronger community with a shared future through win-win cooperation."
As one of the four major events on China's diplomatic calendar in 2018, the FOCAC Beijing summit will be chaired by President Xi Jinping, who will also hold relevant activities on the sidelines of the summit.
Over the past 18 years, achievements have been made in political, economic and people-to-people exchanges between China and Africa, especially after the FOCAC Johannesburg Summit in 2015.
Trade volume between China and Africa increased by 17 times between 2000 and 2017. China's investments in Africa have also grown significantly.