Chinese Premier Li Keqiang has called for an immediate investigation into a scandal over faulty vaccines and urged severe punishment for the companies and people involved.
In a statement posted on the government's website late on Sunday, Li said the public deserved a clear explanation as a moral line had been crossed.
"We will resolutely crack down on illegal and criminal acts that endanger the safety of peoples' lives, resolutely punish lawbreakers according to the law, and resolutely and severely criticize dereliction of duty in supervision," he was quoted as saying.
Li stated that the State Council would dispatch an inspection team to investigate the production procedures and sales chains of all vaccines in question.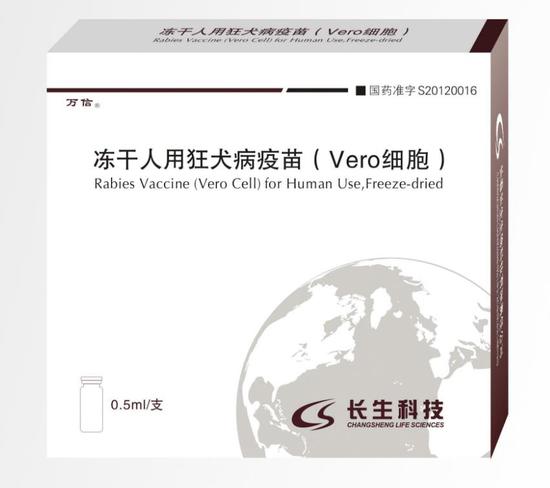 Rabies vaccines made by Changchun Changsheng. /Photo via Changchun Changsheng Life Sciences
The scandal erupted a week ago after staff of China's second-biggest rabies vaccine maker Changchun Changsheng Life Sciences claimed that it was forging production data and violating standards in making Vero-cell rabies vaccines.
In addition, the vaccine maker was found to have produced and distributed thousands of faulty DTaP vaccines that immunize toddlers and young children against whooping cough, diphtheria and tetanus. The vaccines from last year reportedly would not harm the human body but were found to have fallen short of standards for biological potency.
The scandal has caused an outcry on Chinese social media, with many worried parents demanding an answer as to whether their children who received faulty vaccines are in need of remedial measures.
On July 15, China's Food and Drug Administration (CFDA) asked Changchun Changsheng Life Sciences to terminate the vaccine production and revoked its Good Manufacturing Practice (GMP) certificate, an internationally recognized license for drug production.
The authorities have launched a full investigation into the case, said Xu Jinghe, deputy commissioner of the National Drug Administration of China. According to the investigation, the company counterfeited the vaccine's production data and changed the parameters for equipment and processing the vaccine, an act that violates good pharmaceutical manufacturing practices, said Xu.
According to CFDA's snap inspection announcement, the faulty rabies vaccines under investigation had not been put on the market. Changchun Changsheng's parent company, Shenzhen-listed Changsheng Biotechnology, has made a public apology and voluntarily recalled all their rabies vaccines still available on the market. On Monday, the Shenzhen Stock Exchange has announced a temporary trading suspension of the company.
The biotechnology company's faulty DTaP vaccines, totaling about a million, however, were reportedly distributed to provincial disease control centers and hospitals in Chongqing, Hebei, Changchun and Shandong.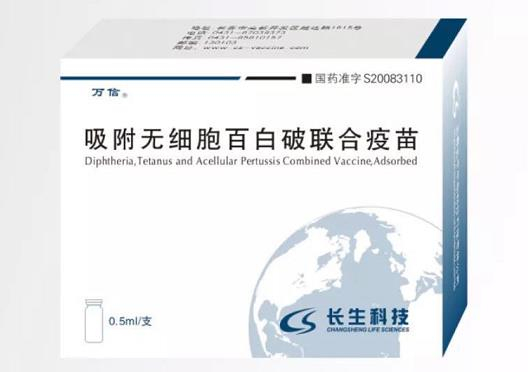 The faulty DTaP vaccines produced by Changsheng Biotechnology. /Screenshot via Changsheng Life Sciences
In China's eastern Shandong Province, over 215,000 children have received the faulty vaccines. Another 143,941 people were injected with the substandard vaccines in northern Hebei Province, the provincial disease control centers announced. So far, there have been no reports of abnormal reactions.
The authorities are planning to administer valid vaccines to children injected with faulty vaccines.