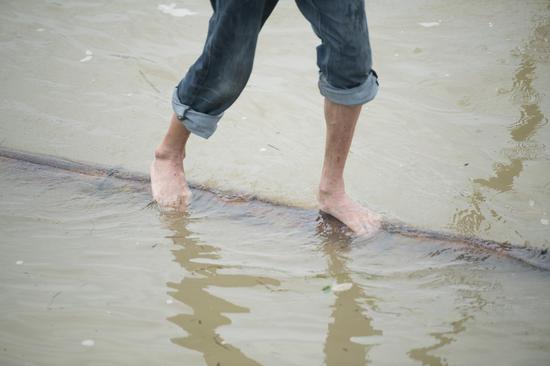 Fang Shuyun, 54, a native of Jiande City, crosses Xin'an River standing on a bamboo pole in Jiande City, east China's Zhejiang Province, July 11, 2019. Fang learned the trick when he was a kid. (Xinhua)
After years of practice, Fang's skill improved greatly. These days, he can not only stand on the bamboo, but also do push-ups and even jump on the bamboo.
"This is my hobby, and whenever I sail across the river with the bamboo, I feel excited," he said. "I will continue to practice, and hopefully I can find someone who is genuinely interested to help pass on the art."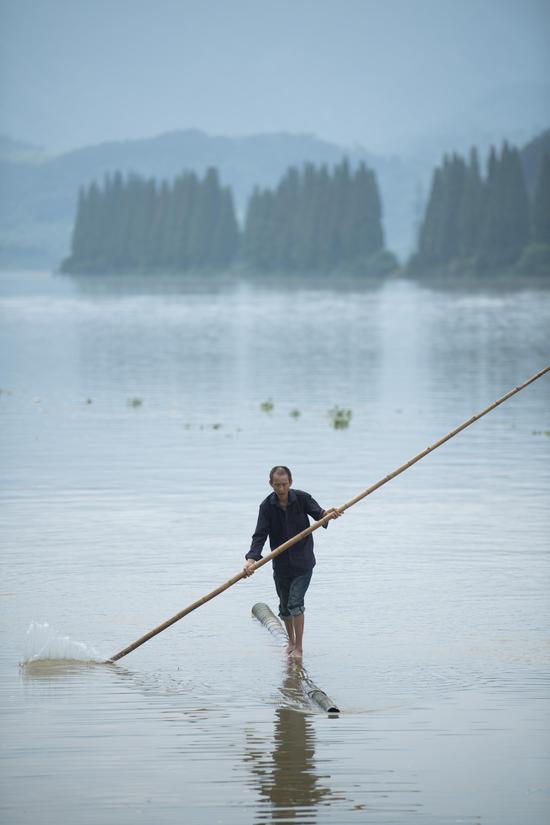 Fang Shuyun, 54, a native of Jiande City, crosses Xin'an River using two bamboo poles in Jiande City, east China's Zhejiang Province, July 11, 2019. Fang learned the trick when he was a kid. (Xinhua)