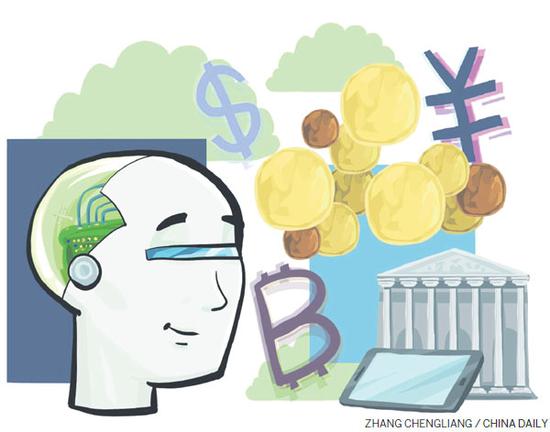 China will step up oversight of fintech sector by establishing regulatory regimes at local levels and bringing supervision on par with the fast-growing industry to rein in financial risks, said experts consulting the nation's top financial regulators.
Speaking at the BUND Summit on Fintech on Saturday, Sun Guofeng, head of the research institute of the central bank, said local regulators need to enhance coordination with top policymakers on financial supervision, at a time when financial risks have appeared to spread from traditional sector to emerging fintech sector—the latter of which involve risk associated with online cross-regional loan operations.
"Building regulatory regime at local levels will become one of key tasks in the future to rein in financial risks," he said. "Regulators at local levels should adopt new technology such as cloud computing to enhance capabilities in protecting against and resolving cross-market financial risks."
Unregulated massive expansion of the fintech sector will come to an end in the future, as the government has taken a proactive regulatory stance, as senior officials with the central bank have said all financial institutions would need a license to operate.
After once enjoying breakneck growth, the online lending sector was later rocked by scandals that prompted the government to launch nationwide crackdown.
Of more than 6,000 online lending platforms launched in the past, only around 1,800 were still in operation at the end of June, according to Online Lending House, a online lending data provider.